Queer Heroes NW 2013
Roey Thorpe
Roey's photo is by Jonny Shultz
In the year 2000, Roey Thorpe took three weeks of vacation from her job to fight the Oregon Citizens Alliance's hateful Ballot Measure 9, and then she went home to upstate New York.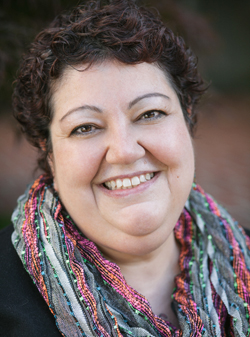 That November, Measure 9 was defeated, and Roey moved back to become Basic Rights Oregon's executive director.
At BRO, she found an organization – and a community – devastated by the hammering it had taken from a decade of OCA ballot measures. She could see the strengths, in the LGBTQ community and in the entire progressive coalition that had prevailed at the ballot box, but BRO was not, at that time, a proactive organization.
Roey recruited a board and staff team that put the OCA out of business, and created a political powerhouse poised for many victories to come.
Roey claims she built on the strengths she found. Other folks credit inspired leadership. Whatever the reason, when Roey Thorpe left her job to work for the national LGBT movement in 2006, the press and community weren't asking, "What is BRO?" anymore.
Roey continues to live in Portland and works for the Equality Federation. She travels the country helping others do in their states what BRO has achieved here in Oregon.
Q Center and the Gay & Lesbian Archives of the Pacific Northwest (GLAPN) have partnered on an annual multi-media celebration of LGBTQ pioneers and leaders from our local movement called Queer Heroes NW!
The project features a new queer hero (nominated by the greater LGBTQ community) every day online during Pride month (June). The 30 queer heroes are also featured on the walls of the Aaron Hall Gallery at Q Center for the months of June and July, as well as in Q Center's Pride booths all over the region.
After Pride is over each year the portable display hits the road and makes the rounds all over community centers, schools, churches, and businesses in the Pacific NW! Help us honor our queer heroes by spreading the word.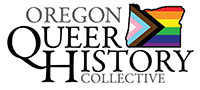 Copyright ©2015 • Gay & Lesbian Archives of the Pacific Northwest