Queer Heroes NW 2013
Alec L. Esquivel
Alec Esquivel made history in Oregon in January 2013 when his landmark case, Esquivel v. Oregon, settled.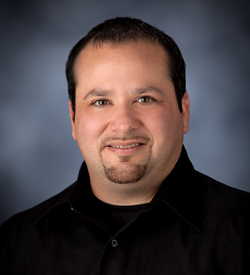 The State of Oregon agreed to remove the exclusions that denied coverage to transgender people for transition-related health care. It marked a quantum leap in the quality of life for transgendered employees of the State of Oregon, and set a crucial legal precedent for all other 49 states to follow.
Alec is no stranger to using the legal system to advocate for change. Prior to transition, he fought to establish a same-sex second-parent adoption of his son that was ultimately denied by the Nebraska Supreme Court. Leaving behind his home state and extended family, he relocated to Portland. In Alec's first year in Oregon, his second-parent adoption of his son was easily granted, and he completed his gender transition.
During his law studies Alec was honored by the following scholarships from the LGBT community: Shepherd Legal, Pride Foundation, Pride of the Rose and Portland Area Business Association.
Today, Alec is a Civil Rights Investigator for the Department of Human Services for the State of Oregon, where he takes great joy in enforcing anti-discriminatory policies.
Q Center and the Gay & Lesbian Archives of the Pacific Northwest (GLAPN) have partnered on an annual multi-media celebration of LGBTQ pioneers and leaders from our local movement called Queer Heroes NW!
The project features a new queer hero (nominated by the greater LGBTQ community) every day online during Pride month (June). The 30 queer heroes are also featured on the walls of the Aaron Hall Gallery at Q Center for the months of June and July, as well as in Q Center's Pride booths all over the region.
After Pride is over each year the portable display hits the road and makes the rounds all over community centers, schools, churches, and businesses in the Pacific NW! Help us honor our queer heroes by spreading the word.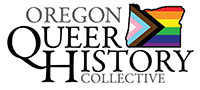 Copyright ©2015 • Gay & Lesbian Archives of the Pacific Northwest