Queer Heroes NW 2013
Chuck Simpson
Chuck Simpson is a staple in the GLBT community in Salem, Oregon.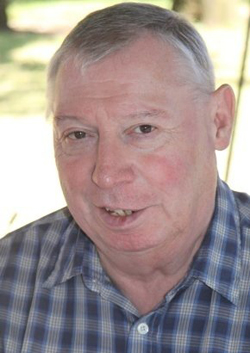 Chuck is the founder of the Capitol Forum, which has been serving the GLBT community in Salem since 1977. The Capitol Forum was instrumental in forming the first GLBT events in Salem, the first GLBT titles (Mr., Miss, Ms. Gay Salem), and the first social and support groups in Salem. The Capitol Forum is also responsible for holding the first GLBT pride celebrations in Salem, going back to demonstrations on the Capitol steps and pride picnics in parks before Capitol Pride was established under its own organization.
Chuck Simpson, along with the Capitol Forum, was also responsible for creating the Imperial Sovereign Court of the Willamette Empire which has raised thousands of dollars for Marion, Polk, Yamhill, Benton, Linn and Lincoln county nonprofits and charities over the last 36 years.

Chuck was also editor/publisher of one of Oregon's oldest and longest running GLBT publications, Community News.
The Capitol Forum, one of Oregon's oldest GLBT organizations, is still operating today, crowning title holders (Mr., Miss and Ms. Capitol Forum), and hosting monthly fundraising events for a variety of organizations from Capitol Pride, local food banks, HIV Alliance, Rainbow Youth and many more.
Q Center and the Gay & Lesbian Archives of the Pacific Northwest (GLAPN) have partnered on an annual multi-media celebration of LGBTQ pioneers and leaders from our local movement called Queer Heroes NW!
The project features a new queer hero (nominated by the greater LGBTQ community) every day online during Pride month (June). The 30 queer heroes are also featured on the walls of the Aaron Hall Gallery at Q Center for the months of June and July, as well as in Q Center's Pride booths all over the region.
After Pride is over each year the portable display hits the road and makes the rounds all over community centers, schools, churches, and businesses in the Pacific NW! Help us honor our queer heroes by spreading the word.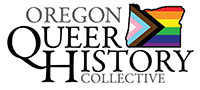 Copyright ©2015 • Gay & Lesbian Archives of the Pacific Northwest