Queer Heroes NW 2013
Al Munguia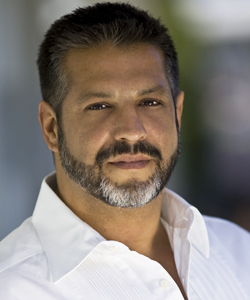 In his 7 years with the Jupiter Hotel, Al Munguia has established himself as a key player in Oregon's tourism industry, specifically through his involvement with the Hispanic and LGBT communities of the greater Portland area.
Under Munguia's direction, the Jupiter Hotel was the first TAG Approved® property in the state. The queer-friendly hotel treats heterosexual and domestic partners equally in personnel matters, provides diversity training for its employees, and actively recruits LGBT staff.
Appointed by Governor Kitzhaber, Mr. Munguia was unanimously confirmed by the Oregon Senate in July 2011 as a Commissioner to the Oregon Tourism Board and was voted as "Gay Man to Watch" in 2012 by his community.
In addition to his role at the Jupiter, Mr. Munguia is one of the original founders of Latino Gay Pride, and brings over 25 years of international experience in the hospitality industry, seeking to provide a unique voice to the Tourism Commission known as Travel Oregon. He currently represents the state domestically and internationally, promoting job-creating tourism.
Q Center and the Gay & Lesbian Archives of the Pacific Northwest (GLAPN) have partnered on an annual multi-media celebration of LGBTQ pioneers and leaders from our local movement called Queer Heroes NW!
The project features a new queer hero (nominated by the greater LGBTQ community) every day online during Pride month (June). The 30 queer heroes are also featured on the walls of the Aaron Hall Gallery at Q Center for the months of June and July, as well as in Q Center's Pride booths all over the region.
After Pride is over each year the portable display hits the road and makes the rounds all over community centers, schools, churches, and businesses in the Pacific NW! Help us honor our queer heroes by spreading the word.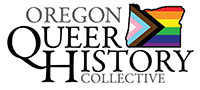 Copyright ©2015 • Gay & Lesbian Archives of the Pacific Northwest