Queer Heroes NW 2013
Keeston Lowery
(Alan) Keeston Lowery was a tireless and supremely effective advocate for LGBTQI rights from insidePortland government.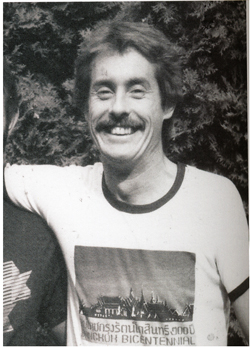 Upon his arrival from Arkansas to Oregon in the late-70's to take a job as a physical therapist for Emanuel Hospital, Keeston quickly became a leader in the local queer community. He became one of the founders of the Right to Privacy PAC (predecessor to Basic Rights Oregon), serving on its Board until his death in 1993 from HIV disease.
Keeston became an aide to Portland City Commissioner Mike Lindberg, and immediately used his role in intergovernmental relations and film policy to cultivate advocates for equal rights in all levels of local and state government, as well as the film and television industry. He crafted Portland's first civil rights ordinance banning discrimination based on race, religion, gender, sexual orientation, and several other categories.
Keeston's beaming smile, southern drawl and good will were infectious. He was an astute political observer who could intuitively plot winning strategies. His manifold contributions continue to this day, not only in the policies he crafted on behalf of marginalized people, but in memories of all the powerful and empowered people whose lives he touched.
Q Center and the Gay & Lesbian Archives of the Pacific Northwest (GLAPN) have partnered on an annual multi-media celebration of LGBTQ pioneers and leaders from our local movement called Queer Heroes NW!
The project features a new queer hero (nominated by the greater LGBTQ community) every day online during Pride month (June). The 30 queer heroes are also featured on the walls of the Aaron Hall Gallery at Q Center for the months of June and July, as well as in Q Center's Pride booths all over the region.
After Pride is over each year the portable display hits the road and makes the rounds all over community centers, schools, churches, and businesses in the Pacific NW! Help us honor our queer heroes by spreading the word.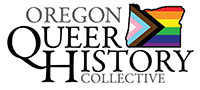 Copyright ©2015 • Gay & Lesbian Archives of the Pacific Northwest