Queer Heroes NW 2013
Austin Amerine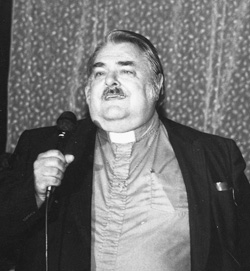 Rev. Austin Amerine, a San Francisco minister of the Metropolitain Community Church, moved to Portland January 6, 1976, to begin the work of organizing an MCC congregation. This was the third attempt to organize an MCC within the Portland community, and benefited from the work of Denis Moore and the Portland Community Church, which met from 1974-6 at Centenary-Wilbur Methodist Church on SE Pine.
Austin's gift was robust energy and confidence that a group of Christian gays and Lesbians could form a viable congregation. Fourteen members were the core. Thirteen were men.
Under Austin's leadership, attendance grew to the point of outgrowing their upper room at Centeinary-Willbur, then taking over the Sanctuary, and within ten months, becoming a chartered MCC congregation. In late 1977, MCC Portland found and purchased a run-down shingled church building at NE 24th and Broadway.
MCC Portland became the most visible piece of gay-owned real estate in Portland, and effectively became the community center for the remainder of the century. The congregation and its members have been involved in nearly every glbt endeavor in the city, providing slpace when needed for everything from PGMC rehearsals to AA meetings and a multitude of other activity, including programs to feed the hungry and assist those with AIDS.
Austin moved into leadership positions within the UFMCC in late 1979, turning over the congregational leadership to Arlene Ackerman and Don Borbe. He served three other MCC churches, in Salem, Roseburg, and the Tri-cities. He founded MCC-Spokane, and the MCC-Overlake congregation in Seattle. He returned to Portland to serve a four-month interim in 1994, and passed away in 1998.
Rodney Page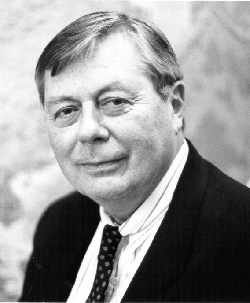 Rev. Rodney Page has been a presence in Portland since the 1960s. Organizational leadership proved to be his forte, and he has brought a progressive Christian perspective to everything he touched.
Rodney Page has worked patiently and persistently for social justice at Portland State's Koinonia House, at Ecumenical Ministries of Oregon, and at National Council of Churches.
He was Director of the Ecumenical Ministries of Oregon in the mid-1990s, working closely with many religious groups bringing Christian involvement into the social service needs of Portland's population. This included work with MCC Pastors Gary Wilson and Roy Cole on several committees, including AIDS vigils and World AIDS Day.
Initially ineligible for EMO membership, Roy Cole was able to serve on several committees, and as local church leaders got to know him, they respected his committment and that of MCC-Portland to many issues of social justice. The tide of opinion began to turn within the EMO regarding MCC. Page encouraged MCC to apply for membership and the new church was accepted by eleven of the thirteen EMO member churches.
The net result of MCC-Portland's acceptance was that the entire Universal Fellowship of Metropolitan Communirty Churches, nearly 300 congregations, were accepted, since EMO membership is by denomination, not individual congregations. Page's calm patience and world-view were essential in the process.
Q Center and the Gay & Lesbian Archives of the Pacific Northwest (GLAPN) have partnered on an annual multi-media celebration of LGBTQ pioneers and leaders from our local movement called Queer Heroes NW!
The project features a new queer hero (nominated by the greater LGBTQ community) every day online during Pride month (June). The 30 queer heroes are also featured on the walls of the Aaron Hall Gallery at Q Center for the months of June and July, as well as in Q Center's Pride booths all over the region.
After Pride is over each year the portable display hits the road and makes the rounds all over community centers, schools, churches, and businesses in the Pacific NW! Help us honor our queer heroes by spreading the word.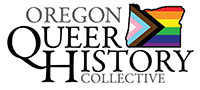 Copyright ©2015 • Gay & Lesbian Archives of the Pacific Northwest