Queer Heroes NW 2013
Kevin Cook/Poison Waters
Poison Waters is 25 years old as of 2013. Kevin Cook is somewhat older. They share a record of celebrity and service in Portland that is without equal.
Poison Waters first appeared in Portland in 1988. Since then, Poison/Kevin has worked or volunteered with countless nonprofit groups in our community, and has twice been invited to speak at Portland City Hall.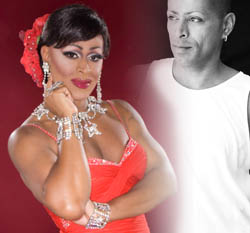 In 2001, Poison was elected Empress of Portland's Imperial Sovereign Rose Court. The Court raised a landmark $40,000 for local charities that year.
Kevin/Poison has volunteered with Cascade AIDS Project since 1988, and has served on CAP's Board of Directors twice. Thirteen years ago, Kevin/Poison began working with Women's Intercommunity AIDS Resource, serving families affected by HIV/AIDS. This year, he directs Camp KC (Kids Connection), a week-long summer camp for kids who are infected with or affected by HIV/AIDS.
Kevin/Poison has been honored by Pride NW, Cascade AIDS Project, Imperial Sovereign Rose Court, Oregon Bears, and the Coalition for AIDS for his steadfast work within the HIV/AIDS community.
As an entertainer, Kevin/Poison has been in demand from New York City to Honolulu, and from Calgary to San Diego. When Kevin and Poison are not on the road, or donating time for a fundraiser, they entertain and co-host at the legendary Darcelle XV Showplace.
Q Center and the Gay & Lesbian Archives of the Pacific Northwest (GLAPN) have partnered on an annual multi-media celebration of LGBTQ pioneers and leaders from our local movement called Queer Heroes NW!
The project features a new queer hero (nominated by the greater LGBTQ community) every day online during Pride month (June). The 30 queer heroes are also featured on the walls of the Aaron Hall Gallery at Q Center for the months of June and July, as well as in Q Center's Pride booths all over the region.
After Pride is over each year the portable display hits the road and makes the rounds all over community centers, schools, churches, and businesses in the Pacific NW! Help us honor our queer heroes by spreading the word.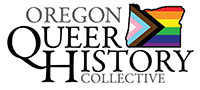 Copyright ©2015 • Gay & Lesbian Archives of the Pacific Northwest