Queer Heroes NW 2012
Alex Horsey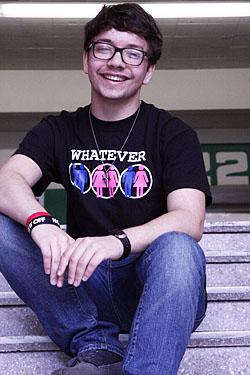 Alex Horsey is the founder of Project Believe in Me, a completely youth-led anti-bullying initiative.
The project is an open forum for discussing the subject of bullying, and offering strategies and support. Anyone and everyone who has something to say is invited and encouraged to submit a letter. Notable submissions include Hollywood Records artist Marie Digby, and Equal Vision Records artist Cody Carson. All submissions and other related information can be found at ProjectBelieveInMe.org.
In March, Alex and Project Believe in Me received a Youth Action Grant from the City of Portland and the Youth Planning Program to put on a citywide anti-bullying event for youth, tentatively scheduled for June 2. This event will provide the opportunity for Portland's young people to come together and discuss the issues revolving around bullying in their schools and communities.
In addition to his anti-bullying work, Alex is the president of the Gay-Straight Alliance at Wilson High School, where he will be a senior in 2012-2013. Though the club has always had a presence at Wilson, this has been a year of major growth. At last year's Nike Youth Forum, a statewide event for GSAs and similar clubs sponsored by GLSEN, Wilson attended with four students. This year, they were able to bring over 20 students to the event. The success that Wilson's GSA has experienced this year is the product of a new leadership style, two fantastic advisors, and the excitement and commitment of this year's members.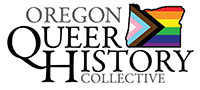 P.O. Box 3646 • Portland, OR 97208-3646 • info@glapn.org
Copyright © 2015, Gay & Lesbian Archives of the Pacific Northwest