Queer Heroes NW 2012
Attorneys

Cindy Cumfer
Some of the earliest advances in LGBT equality were accomplished by attorneys within our community. Cindy Cumfer's pioneering efforts have benefited Oregonians and set precedents on the national level.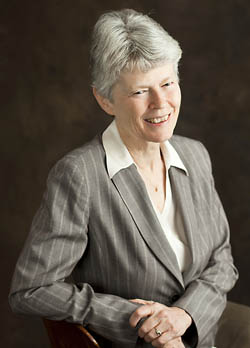 Cindy Cumfer began her involvement in the gay women's liberation/women's community in early 1970s. She was one of the first Oregon lawyers to handle domestic partner issues and she acted as attorney for the first same-sex two parent adoptions in the U.S.
Cindy wrote Living Our Lives, a do-it-yourself book for couples wanting domestic partner agreements, and The Legal Guide for Unmarried Couples in Oregon, which covered all aspects of gay family life. She has worked extensively with nonprofit corporations to assist them in being as effective as possible, and is co-author with Kay Sohl of the acclaimed Oregon Nonprofit Corporation Handbook, first published in 1993 and last updated in 2005.
Cindy received the Oregon State Bar Membership Service Award in 1996. She is also an adjunct professor at Lewis & Clark Law School, and an historian.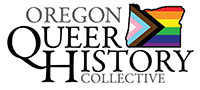 P.O. Box 3646 • Portland, OR 97208-3646 • info@glapn.or
Copyright © 2015, Gay & Lesbian Archives of the Pacific Northwest