Queer Heroes NW 2012
Larry Smith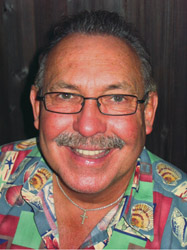 "An advocate for those who feel like they have none," descriibes Larry Smith, the now-retired Beaverton teacher who has chaired the Oregon Chapter of the Gay Lesbian Straight Education Network (GLSEN) since the mid-1990s.
Larry came out as a gay teacher at a time when it wasn't easy, but most of his concern was for his students. Queer kids had no source of information and support, and school administration went out of its way to keep them from getting either. When it was a very new idea, Larry Smith spoke out against bullying, and made certain everyone knew his classrooms were queer-safe zones. He also started to organize, advocating for Gay-Straight Alliances (GSAs) in Oregon public schools.
And he never, ever, let up.
Larry 's workshops have shown thousands of teachers and counselors how to create safe, respectful environments for LGBT students. He has made certain that teachers and advisors who are stifled by their school administration get the support they need to hold schools accountable.
Nine years ago Larry took his message to the community, partnering with Nike's Lesbian, Gay, Bisexual, Transgender & Friends Employee Network in a leadership workshop for high school GSAs across the state. That first year, 75 students attended.
In 2012, more than 400 young people from our region, accompanied by their advisors, attended the Nike-GLSEN Youth Forum.
Larry is retired from teaching now, but he still chairs the Oregon Chapter of GLSEN. He's not letting up in his drive to make our schools work for all students.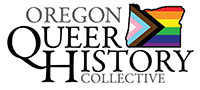 P.O. Box 3646 • Portland, OR 97208-3646 • info@glapn.or
Copyright © 2015, Gay & Lesbian Archives of the Pacific Northwest