Queer Heroes NW 2012
Steve Fulmer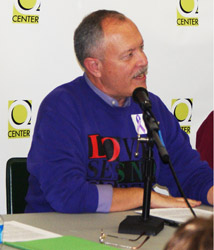 Steve Fulmer joined Portland's fledgling LGBTQ movement in the early 1970s when fellow activists were few and far between. A recent PSU graduate, he participated in some of the earliest gay organizations, but soon took a leadership role in the broader movement.
His affinity for music led Steve to sing with Ursa Minor Choir, perhaps the first gay/lesbian chorus in the country. Later he was founding President and General Manager of the Portland Gay Men's Chorus, a group that continues to spread so much goodwill today.
He was founding Chair of Community Health Support Services which became the service section of Cascade AIDS Project.
Steve was founding Secretary of Equity Foundation, and a principal founder of the Sexual Minority Committee for Portland Public Schools, where he worked for many years, always advocating for queer students and teachers. He was very active with Citizens Advisory Committees, and the Children, Youth and Family Services Commission for Multnomah County. Steve also helped combat numerous antigay ballot initiatives.
Over a period of almost four decades, Steve's verbal eloquence and vocal talents have contributed enormously to developing LGBTQ dignity, health services, and equality. In every organization where he volunteered, Steve positively impacted the lives of those he met. He has been a stellar volunteer and tireless advocate who was never paid for all his efforts. Our community has greater self-confidence, reaches out more to each other, and has more straight-but-not-narrow allies today because of Steve Fulmer's commitment to constructive dialog and hard work.
Steve Fulmer spoke at "Organizing for Social Justice" at Portland State University on October 24, 2013. Read his speech at this link.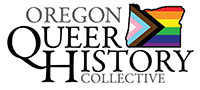 P.O. Box 3646 • Portland, OR 97208-3646 • info@glapn.or
Copyright © 2015, Gay & Lesbian Archives of the Pacific Northwest