Queer Heroes NW 2012

Sally Cohn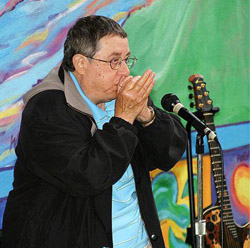 Sally Cohn graduated from the University of Oregon in 1956. Raised in Heppner, OR, she soon relocated to the East Coast in search of adventure and community. Over 10 years she worked in offices, hospitals, and substitute-teaching in New York City junior high schools. She also ran a day-care center in Harlem for nearly a year, earned a master's degree in elementary education, and taught second grade in a Lutheran school in Brooklyn.
Returning to Oregon in 1972, Sally eventually found a state clerical job at a substance abuse clinic in Portland. She retired 25 years later in 1998. Sally also typed term papers. She continues this business in retirement as she helps students develop a more academic writing style.
Sally currently volunteers for the SMART reading program and for a Catholic middle school. She spent many years as Chief Office Volunteer at the Lesbian Community Project. She is a driving force in OLOC, a national group for senior Lesbians over sixty, focusing on ageism, senior healthcare, and developing GLTB-friendly retirement facilities. She has published a memoir chronicling her coming out and changes in the LGBT community from 1940 through 2006.
Sally has sung in many choirs over the years, and played washtub bass in the Portland Women's Jug Band and in a Celtic women's band, Brigid's Fire. But her specialty is handwhistling, a musical gift that charmed the whole country when she competed on America's Got Talent (2010). To keep up with her fans, Sally maintains a Facebook page, a website at www.handmelodies.com, and she has 2 videos on YouTube.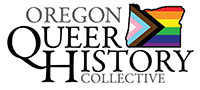 P.O. Box 3646 • Portland, OR 97208-3646 • info@glapn.or
Copyright © 2015, Gay & Lesbian Archives of the Pacific Northwest