Queer Heroes NW 2012

Darcelle XV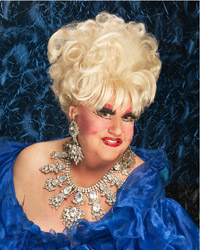 An absolute legend of Portland's entertainment landscape, Darcelle XV is an author, playwright, actor, costume designer, owner and headliner of the Darcelle XV Showplace, the oldest continuously running cabaret in the United States. For nearly 45 years, Darcelle has performed six shows a week, hosted countless fundraisers, performed dozens of wedding ceremonies, fed the homeless and mingled with the rich and famous.
In 2008, Darcelle became the subject of the documentary film Queens of Heart: Community Therapists in Drag. In 2009, with the help of author and director Sharon Knorr, Darcelle co-wrote and starred in the 90-minute, one-man show Just Call Me Darcelle chronicling life from dirt poor beginnings in Linnton, Oregon to sequined celebrity. The show was later turned into an autobiographical book.
Born Walter Cole in, 1930, the 81-year old Darcelle shows no signs of slowing. In September of 2010, she was featured with the Oregon Symphony, Thomas Lauderdale and Storm Large at the Arlene Schnitzer Concert Hall. An evening she calls an "absolute highlight of my career".
Just Call Me Darcelle and Queens of Heart: Community Therapists in Drag are now available on DVD and the book Just Call Me Darcelle is available at www.amazon.com, Powell's Books and at the Darcelle XV Showplace. Darcelle is currently working on her second book which will feature stories of the experiences of Darcelle XV customers and clients. If you would like to see yourself on the pages of Darcelle's new book, send your story to Darcellexv@aol.com.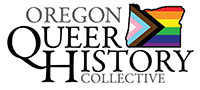 P.O. Box 3646 • Portland, OR 97208-3646 • info@glapn.or
Copyright © 2015, Gay & Lesbian Archives of the Pacific Northwest