Queer Heroes NW 2012

David Martinez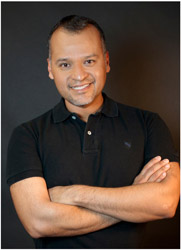 As co-founder and current chair of Portland Latino Gay Pride (PLGP), David Martinez works tirelessly to build bridges between the Latino LGBT and larger LGBT communities. PLGP was established in 2006 to celebrate and recognize the contributions and experiences of LGBTQ Latinas and Latinos.
David grew up in eastern Oregon and was the first member of his family to graduate from high school and college. He has worked at several private and public colleges and universities, and currently is the Outreach & Orientation Coordinator for Portland Community College's Rock Creek Campus. David is dedicated to reaching and inspiring LGBT (and all) young people and students to reach their potential. Thanks to David's leadership, PCC's first Queer Resource Center opened on the Rock Creek campus last year.
Taking a break from education, (2001 - 2008), David served as policy staff for Multnomah County Commissioner Maria Rojo de Steffey. During this time, Multnomah County made the historic decision to issue marriage licenses to same-sex couples and David was his commissioner's liaison to the effort.
David was a founding Board Member of Portland's Q Center and served on the Boards of Cascade AIDS Project, Outside-In, and Latino Network. David is currently the Chair of the annual Cesar E. Chavez (high school) Leadership Conference and in his eleventh season playing on the Bella Boys Softball Team.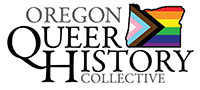 P.O. Box 3646 • Portland, OR 97208-3646 • info@glapn.or
Copyright © 2015, Gay & Lesbian Archives of the Pacific Northwest