Queer Heroes NW 2012
Laura Calvo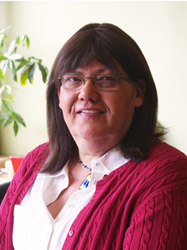 Anyone who spends time exploring the Portland queer community will learn the name Laura Calvo.
Her reputation for hard work and cool composure is well deserved. Laura's public social justice career provides a role model for would-be activists everywhere. As an out Transgender woman, Laura embodies a spirit of fierce determination and quiet dignity. Her message is clear and unambiguous: All people have worth and deserve to be treated with respect and dignity; nothing less is acceptable.

Laura was born to immigrant parents. She began her career in public service as a paramedic with the City of San Francisco. Laura moved to Grants Pass in 1980 and pursued a career in law enforcement and political activism. Laura has become a fixture in the Democratic Party in Oregon, currently serving as treasurer. She is also a member of the Oregon Health Exchange Consumer Advisory Committee.
Laura has worked tirelessly with Basic Rights Oregon to help pass Oregon's Equality Act and Family Fairness Act. She is a leader in BRO's Transgender Justice Program. She recently joined the Q Center's Board of Directors. Laura has received many awards in her stellar career including the 2008 Spirit of Pride Award from Pride NW and the International Foundation of Gender Education's Trinity Award.

Few people are more deserving of designation as one of Oregon's 30 Queer Heroes. Laura has inspired many to do as she has done: commit to making Oregon – and indeed the world – a more just and compassionate place.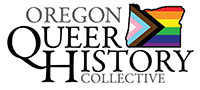 Copyright ©2015 • Gay & Lesbian Archives of the Pacific Northwest