Hearts and Voices: Norma Paulus
PERSONAL RECOLLECTIONS OF OREGON GAY HISTORY
By George T. Nicola with input from Susie Shepherd
Last updated April 12, 2020
In 1973, I wrote and lobbied for Oregon House Bill 2930 (HB 2930), the first attempt to ban sexual orientation discrimination in our state.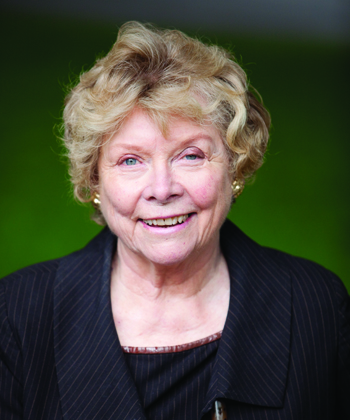 It was tough to get legislative support at the time. Norma Paulus was a Republican House member from Salem. She was also a second wave feminist pioneer, and someone suggested that I talk to her about our bill. But when I tried to get her support, she was very non-committal, so I assumed that would not be possible. We were still able to bring the bill to the House floor.
In the floor discussion, there were representatives who spoke in favor the bill, and some who spoke against it. To my great surprise, one of the first persons to speak in favor was Norma Paulus. And she was passionate in her advocacy.
It was another 15 years before I found out why. In 1988, Norma was the main speaker at a major fundraiser for what at that time was called gay and lesbian rights. Paulus explained that when HB 2930 neared the time for a vote, a long-time friend of hers came into her office. For the first time, he told her he was gay, and he explained how important it was for him that she vote for the bill.  So Paulus went from noncommittal to one of the Oregon Republican Party's first and loyalest supporters for our rights.
It really showed me how the most effect way to win LGBTQ equality is for us to come out to people we know. We are their family, friends, neighbors, co-workers.  When we are being hurt, someone they love is probably being hurt. When we need help, someone they love probably needs their help.
From 1975 on, Norma had overwhelming support from our community, and the early gay and lesbian civil rights group Portland Town Council was proud to supply Norma with countless volunteers who helped put her over the top to become Oregon's first female Secretary of State. They also worked tirelessly on her subsequent statewide races. PFLAG Portland cofounders Bill and Ann Shepherd were friends with Norma. They were deeply honored when she heartily agreed to be an Honorary Co-Chair of the Ann and Bill Shepherd Legal Scholarship Fund when it was founded in 1994. The scholarship provides financial assistance to third-year and fourth-year law students who wish to advance equal rights and justice for LGBTQ people.
Norma passed away in 2019. This article was originally written to honor her at that year's A Class Act benefit that raises money for the scholarship.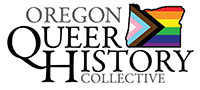 P.O. Box 3646 • Portland, OR 97208-3646 • info@glapn.org
Copyright © 2020, Gay & Lesbian Archives of the Pacific Northwest