Sam Adams
By C. A. Mitchell
Samuel Francis "Sam" Adams (born September 3, 1963). For decades, Sam Adams has devoted much of his work in public service to securing the equal rights and well-being of Portland's LGBT+ community.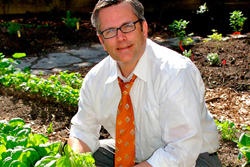 His career in Portland politics began as the first openly gay mayoral chief of staff to Vera Katz. He then went on to win two major city-wide elections -- one as the first openly gay City Commissioner, and then Portland Mayor, fulfilling another "first" as the first openly gay mayor of a major top 30 American city. He garnered 58% of the vote with 12 other candidates on the ballot.
Along the way, Adams also has served on the board of Basic Rights Oregon, a Chair of the Board for Cascade Aids Project, and as a Grand Marshall for Portland Pride Parade.
At each step, Adams has used his bully pulpit to make Portland a place of greater equity and full inclusion for us all.
Below is a compilation of Adams' efforts in support of LGBT+ issues. Over the years, while Adams has devoted the time, effort and leadership to put his ideas out there, he is also the first to say that each action was a group effort.
So whether it's achieving greater equity in healthcare, or adopting protective anti-discrimination policies, or co-founding the Q Center the first community center dedicated to LGBT+ support, Adams has been on a mission to bring the LGBT+ community together in the spirit of inclusion, fairness and equality.
In 2019, during the Q Center's annual fundraiser, Adams was awarded the prestigious Supernova Award for his service to the LGBTQ2SIA+ community.
1994: Healthcare Benefits for City Employee Domestic Partners
1997: City Contractors Cannot Discriminate Based on Sexual-Orientation
2000: City Government Equal Health Benefits
2000: Local Domestic Partner Registry Created
2001: Gender Identity Protections Added to Portland's Civic Rights Code
2001: Boy Scouts Dropped from City's Police Cadet Program
2002: Portland Requires Anti-bias Rules for Charities in City government's Annual Giving Drive
2003: Co-founder of Q Center: Portland's LGBTQ Community Center
2004: Elected as First Openly Gay City Commissioner
2005: City Contractor Equal Benefits Ordinance
2006: City Joins Lawsuit to Repeal of Repeal the "Don't Ask, Don't Tell"
2007: Adams and Partner Sue Oregon to Equitability Split Pension, allowing others to do same
2008: Sam Adams Elected First Openly Gay Mayor of Portland, top 30 Major U.S. City
2008: Portland Ranked Best U.S. Gay City
2011: Portland is 3rd City in Nation to Offer Employees' Transgender Health Benefits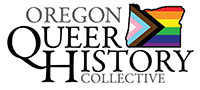 P.O. Box 3646 • Portland, OR 97208-3646 • info@glapn.org
Copyright © 2019, Gay & Lesbian Archives of the Pacific Northwest