Community Profile: Elton Cody
By George T. Nicola
Date: December 6, 2017

Rap music is sometimes associated with misogynistic and homophobic lyrics. One person who has worked to change that is Portland's Elton Cody. Under the stage name Elton Cray, Elton performs as a very openly gay rap artist.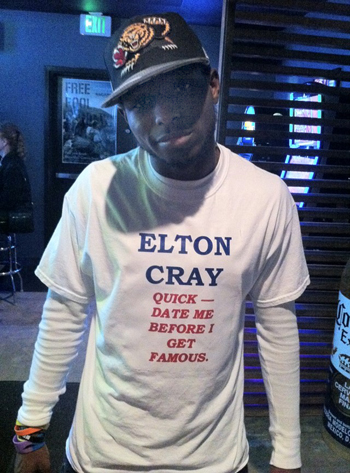 As his professional Facebook page explains "Elton Cray is a singer/rapper/songwriter/entertainer from Southern California. Elton uses his artistic ability and performance prowess as vehicles of advocacy for those individuals who cannot advocate for themselves. Elton's music predominantly speaks and caters, though not exclusively, to the everyday life and issues of the African American Community, LGBTQ community, and adolescents at risk."
"Elton's turbulent childhood with his single, crack addicted mother, experiences in group homes, foster homes, and psychiatric wards coupled with the loss of his mother and father to AIDS inspires him to thrive in his artistry and inspire others to thrive in life. Elton was raised by his single sister who was involuntarily endowed with the responsibility of raising her 12-year-old brother after the death of his terminally ill mother and departing from the custody of the Department of Children and Family Services. Elton aspires to bring a refreshing, new narrative to the national Hip Hop/Pop scene and genre which describes his experiences as black gay male in a still racist, sexist, homophobic, and unjust society."
Elton came to Portland for a track scholarship at a local college. He began performing as an openly gay rap artist with the encouragement of Maurice Evans, a gay African American who was involved in PFLAG Portland Black Chapter, which is now called Sankofa Collective Northwest. Elton received additional help from other Sankofa members as well. 
Elton has performed at numerous Portland venues, as well as many LGBTQ specific events. His talent has not gone unnoticed. He has been featured in Willamette Week, Oregon Public Broadcasting, Portland Mercury, and The Oregonian. Willamette Week quotes him "Rap, to me, is the narrative of the defiant hero, and that's applicable on any level and any context. For me, that was accepting myself as a gay male." (http://www.wweek.com/portland/article-23148-introducing-elton-cray.html)
To learn more about Elton and follow his work, please see his web page Souncloud Elton Cray. Elton's professional Facebook page is Elton Cray.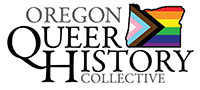 P.O. Box 3646 • Portland, OR 97208-3646 • info@glapn.org
Copyright © 2017, Gay & Lesbian Archives of the Pacific Northwest