A History of Oregon LGBTQ Performing Arts Groups
By George T. Nicola
The Gay & Lesbian Archives of the Pacific Northwest
Last updated September 17, 2019
The purpose of this article is to provide basic information on past and current Oregon LGBTQ (lesbian, gay, bisexual, transgender, and queer) organizations that have been primarily involved in the performing arts. In most cases, these groups have been LGBTQ identified in their names.
This article is not intended to include great detail. However, I hope it can provide a base which will allow others to do more extensive research.
To give feedback, please write GLAPN at info@glapn.org.
Ursa Minor
Description: According to lesbian activist Kristan Knapp, in 1974, she and Naomi Little Bear established Portland-based Ursa Minor Choir, perhaps the first lesbian choir in the country (lesbians and two gay men). Through her music, Naomi spread the ideas that "Sisters Take Care of Sisters," and "You can't kill the Spirit." Ursa Minor members Steve Fulmer and Sparky Lindsay later became founders of Portland Gay Men's Chorus and Portland Lesbian Choir respectively. Kristan explains, "Music ranged from overtly political to hauntingly beautiful, but always generated positive energy to unite LGBTQ communities and allies." (This group was not LGBTQ in name, but is important because some of its members went on to found organizations that were.)
Data source: My email interview with Kristan Knapp.
Group's web site: This group disbanded before the World Wide Web was established.
The Dyketones
Description: This group first performed at a Portland 1977 New Year's Eve party. They dressed in politically incorrect clothes and put lesbian-themed lyrics to songs – thus changing "My Girl" into "My Dyke". In October, Just Out published its first edition with the Dyketones on the cover. (http://glapn.org/6022TimelineSince1970.html)
Additional info: http://queermusicheritage.com/feb2005d.html
Group's web site: I don't find a current web site for this group.
The Portland Gay Men's Chorus
Description: This group's web site states "The Portland Gay Men's Chorus aspires to expand, redefine, and perfect the choral art through eclectic performances that honor and uplift the gay community and affirm the worth of all people."
Group's web site: http://www.pdxgmc.org/
Facebook: https://www.facebook.com/PDXGMC
Wikipedia article: http://en.wikipedia.org/wiki/Portland_Gay_Men's_Chorus
Contact: 503-226-2588
Portland Lesbian Choir
Description: This group's web site states: "The Portland Lesbian Choir is committed to excellence and enjoyment as a performance group, offering one formal concert per 4-5 month term. Through our music, we support love and tolerance for all people."
Group's web site: http://www.plchoir.org/
Facebook: https://www.facebook.com/pages/Portland-Lesbian-Choir/384350106494
Contact: (None provided at this time)
The Soromundi Lesbian Chorus of Eugene
Description: This group's web site states: "We are a non-auditioned community chorus. Our mission is to come together in song to celebrate ourselves and our community as a visible expression of lesbian pride."
Group's web site: http://soromundi.wix.com/soromundi
Facebook: https://www.facebook.com/pages/Soromundi-Lesbian-Chorus-Of-Eugene/157627904253495
Contact: 541-343-9052
Confluence Willamette Valley LGBT Chorus
Description: This group's web site states "We are a very diverse group of fun loving people who meet in Salem, Oregon on Sunday afternoons from 4 to 6:30 PM to sing together. We have been meeting like this since 2000, and have grown from the original 16 to about 50 singers now. We strive to create high quality music without being 'stuffy'. Many of the original cadre of singers are still in the chorus."
Group's web site: http://www.confluencechorus.org/
Facebook: https://www.facebook.com/pages/Confluence-LGBT-Chorus/227908093923823
Contact: websupport@confluencechorus.org
Portland Gay Symphonic Band (PGSB) (This group is one of the Rose City Gay Freedom Bands)
Description: This group's web site states "The Portland Gay Symphonic Band (PGSB) has been delighting audiences since 1990, growing over the years and now performing a variety of musical styles ranging from classical pieces to contemporary and popular music. PGSB produces at least two concerts per year and has performed throughout the Portland area as well as Salem and Seattle."
Group's web site: http://www.rcgfb.org/symphonic-band
Facebook: https://www.facebook.com/pages/Portland-Gay-Symphonic-Band/345446855610
Contact: info@rcgfb.org
Rose City Swing (This group is one of the Rose City Gay Freedom Bands)
Description: This group's web site states: "Rose City Swing, started in 1993, is a 16-piece 'big band' with vocalists. Rose City Swing produces its own dances and is available to perform at community events and private functions. Rose City Swing began as a Dixieland group called The Dixie Rose, which still dusts off to perform now and then upon request."
Group's web site: http://www.rcgfb.org/rose-city-swing
Contact: info@rcgfb.org
Portland Pride Band (This group is one of the Rose City Gay Freedom Bands)
Description: This group's web site states "The Portland Pride Band participates in Portland's annual Pride Parade, Cascade AIDS Walk, the Portland Marathon and more. This group consists of wind and percussion players, flag corps, and drum major."
Group's web site: http://www.rcgfb.org/pride-band
Contact: info@rcgfb.org
QDoc: Portland Queer Documentary Film Festival
Description: According to its web site: "QDoc is the only festival in the U.S. devoted exclusively to Lesbian Gay Bisexual Transgender (LGBT) documentaries. Documentaries offer a unique vehicle to creatively engage core issues of queer identity – politics, history, culture, diversity, sexuality, family, aging, and coming-out issues."
Group's web site: http://www.queerdocfest.org/
Facebook: https://www.facebook.com/QDocFest
Contact: info@queerdocfest.org
Portland Queer Film Festival (Until 2013, this group was called Portland Lesbian and Gay Film)
Description: According its Facebook page "The Portland Queer Film Festival takes place in October each year and showcases feature, documentary and short queer films from all over the world."
Group's web site: http://pdxqueerfilm.com/
Facebook: https://www.facebook.com/pages/Portland-Lesbian-Gay-Film-Festival/107269155981220?sk=info
Contact: hello@pdxqueerfilm.com
triangle productions! (This organization generally does not capitalize the words in its name and usually ends its name with an exclamation point.)
Description: According to the group's web site "Established in 1989, triangle productions! is celebrating its 25th season starting in September 2014. triangle has enjoyed a unique niche in the arts landscape of Oregon by producing rich stories told through diverse perspectives, particularly the gay perspective. Using the company's mission, each show is chosen with the goal of promoting diversity and acceptance." (http://www.trianglepro.org/more-about-triangle-productions/#sthash.KLPOfHUv.dpbs) A PQ Monthly article called triangle productions! "Portland's longest-operating LGBTQ theater company." (http://www.pqmonthly.com/triangle-productions-readies-for-24th-season-of-lgbtq-theater/14578)
Group's web site: http://www.trianglepro.org/#sthash.ScxHoBfl.dpbs
Facebook: https://www.facebook.com/events/683241415102632/
Contact: info@trianglepro.org
Peacock Productions:
Description: Peacock Productions, Inc. is a 501c3 non-profit corporation. Its mission is "To enhance the quality of life of members and allies of the LGBTQ community by offering entertainment, providing scholarships, and networking to celebrate diversity and build equality." It's major project is generating funds for the Audria M. Edwards Scholarship Fund. Money is raised through the mostly drag Peacock performances such as Peacock in the Park and Peacock After Dark.

Group's web site: http://www.peacockinthepark.org/
Facebook: https://www.facebook.com/PeacockAMEFund
Wikipedia article for Peacock in the Park: http://en.wikipedia.org/wiki/Peacock_in_the_Park
Contact: info@peacockinthepark.com
Bridging Voices
Description: Bridging Voices (The Portland GSA Youth Chorus) is a youth chorus for gay, straight and questioning youth, ages 13-21, and strives to be a safe, accessible place for youth to experience empowerment and unity through music. It is Portland's first Queer/Straight Alliance Youth Chorus and is one of the largest choruses of its kind, in the nation.
Group's web site: http://bridgingvoices.org/
Facebook: https://www.facebook.com/bridgingvoices/
Eugene Gay Men's Chorus
Description: "The Eugene Gay Men's Chorus is a community of gay men and their friends who seek to uplift and create LGBTQ+ visibility, community and celebration through choral singing and the musical arts."
Facebook: https://www.facebook.com/egmchorus/

Northwest Queer Chorus

Description: The Northwest Queer Chorus is committed to presenting high-quality concerts that encourage curiosity and communication between people of widely varied backgrounds. Its founder and Executive Director is prominent trans activist Landon Shimek.
Group's web site: https://nwqueerchorus.lgbt/about/
Facebook: https://www.facebook.com/NWQueerChorus/
Transpose PDX
Description: Transpose Community Choir is Portland's transgender and non-binary choir. It is a non-auditioned, accompanied singing group where they "make music in a unique non-binary choir structure." Acchord s an auditioned a cappella group which focuses on musical and social outreach in our local community. Together, Transpose Community Choir and Acchord form Transpose PDX, which centers the transgender, non-binary, and gender nonconforming community in leadership, membership, and focus. Its mission is to empower their community by creating a brave and accountable space to expand musical skills, develop a sense of identity, and center their voices in song.
Group's web site: https://transposepdx.org/about/
Facebook: https://www.facebook.com/transposepdx/
Portland Queer Comedy Festival
Description: Portland Queer Comedy Festival is a nationally renowned stand-up comedy festival taking place in Portland over 5 days.  Every year, they bring to PDX fifty stand-up comedy acts from all over the world.
Group's web site: https://portlandqueercomedyfestival.com/
Facebook: https://www.facebook.com/PortlandQueerComedyFestival/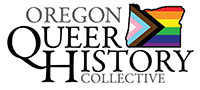 P.O. Box 3646 • Portland, OR 97208-3646 • info@glapn.org
Copyright © 2014