Dom Vetri
By George T. Nicola
Last updated 3-30-2014
In 1977, Dade County, Florida citizens repealed a recently adopted ordinance that banned sexual orientation discrimination in employment, housing, and public accommodations. The national media and gay men and lesbians focused on the campaign because of its significance. The day after the election defeat, Professor Dominick "Dom" Vetri at the University of Oregon Law School, and several gay and lesbian University of Oregon students held a press conference. There they declared that despite the result in Florida, they would continue the fight for their civil rights here in Oregon by seeking the passage of a non-discrimination law in Eugene.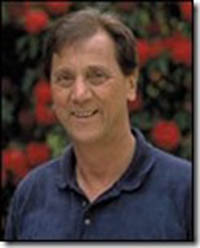 An incredible group of lesbians, gay men, and straight allies was formed to do all the groundwork for the ordinance to receive city council approval. Dom drafted the amendments to Eugene's Human Rights Law to include sexual orientation. Dom recalls that in his comments before the City Council, he responded to the outrageous claim that gay men and lesbians were unnatural, by simply saying "we are as natural as Oregon sunshine." After months of lobbying and with the support of many members of the community, the group was successful in 1977 getting the ordinance adopted.
The Eugene ordinance was the first citywide non-discrimination law that applied both to private and public employment, housing, and public accommodations. Unfortunately, the opposition quickly mobilized and got enough signatures to put the ordinance on the ballot in May 1978 as Measure 51 for a public vote. Dom recalls, "It was a tough election with our civil rights being challenged as 'special rights', along with a parade of outrageous comments about gay and lesbian people."
Dom was one of the spokespersons for the Eugene Committee for Human Rights and talked with groups and at churches all over the city, and on radio and TV. Dom reflects, "Despite the outrageous conduct of the opposition, it became clear that we had lots of allies, and more and more people came out of the closet from all walks of life. Our community demonstrated that we were everywhere in all professions and occupations and were decent folks. We lost that election, but it was an awakening that led to our successful campaigns in Oregon and the nation for our civil rights."
Dom remembers that the anti-gay election campaigns in succeeding years starting with Measure 51 were "hateful and very uncomfortable for our community." But he believes that "importantly, they had the result of bringing extensive media attention to our claims for civil rights, and provided forums through which we were able to reach out and educate the public, and motivate many gay men and lesbians to recognize their rights and join us as well."
After the Measure 51 campaign, Dom sought to have the University of Oregon adopt a policy of non-discrimination on the basis of sexual orientation. With the help of many others, notably Harriet Merrick in the Business Office and Professor Mike Shellenbarger in the Architecture School, the group was successful in getting the UO administration to prohibit sexual orientation discrimination in education and employment in 1978. In later years, Dom assisted in persuading the University to adopt a transgender non-discrimination policy. In 2003, they were finally able to get Eugene to again amend its ordinance and add a city-wide bar on sexual orientation. And several years later, Eugene enacted a law protecting transgender persons. Dom worked to add sexual orientation to Oregon's state civil rights laws over the years, and testified for the bills, until we were finally successful in 2007. "It's amazing what our community has been able to accomplish from 1978 to today," he notes. "Yet there is still more to do."
Dom began teaching an LGBT Legal Issues course at the Law School in 1981, at a time when only about a handful of law schools around the country were doing so. He also joined with a small group of law school teachers to persuade the American Association of Law Schools to permit a Gay and Lesbian Law Section of law teachers to be formed which would meet annually and discuss legal and policy issues. Several years later they were able to add sexual orientation to their non-discrimination policy for all law schools in the U.S.
Dom was the B.A. Kliks Professor of Law at the University of Oregon Law School, and retired in 2008. He still continues to teach an Art Law course each year. In 1998 he received the Award of Merit from the Oregon Gay & Lesbian Law Association. He was also awarded the UO's Charles Johnson Award in 1999 for his civil rights work at the University. In 2008, the University of Oregon's Public Interest Public Service ("PIPS") Program presented him the first "Champion of the Public Interest Award." Afterwards, the award became the "Dom Vetri Champion of the Public Interest Award," and is presented each year at the annual Public Interest Symposium to a recipient whose commitment to the public interest honors the legacy of Dom.
In 2012, Dom received the University of Oregon's Dr. Martin Luther King Jr. Award for his civil rights work over the years. He is responsible for developing the law school's first Civil Law Clinic in conjunction with Lane County Legal Aid, as well as the school's original Moot Court Program.
Dom has won the university's prestigious Burlington Northern Teaching Award, and the law school's Orlando John Hollis Faculty Teaching Award. He is the leading co-author on a Tort Law Casebook that has gone through four editions.
(Most of this information came from my interview with Dom. Some online information can be found at http://law.uoregon.edu/2008/09/09/dom-vetri-to-receive-first-champion-of-the-public-interest-award-september-19/)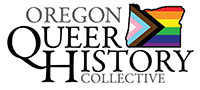 P.O. Box 3646 • Portland, OR 97208-3646 • info@glapn.or
Copyright © 2014