Cindy Cumfer: Community activism and LGBT family law
By George T. Nicola
Last updated 3/29/2014
Cindy is a lawyer, author, public speaker, and activist and has been advocating for LGBTQ rights since 1971.
Lawyer: An "out" lawyer since 1978, she has worked extensively on LGBTQ issues (below).
Author: Living Our Lives, a do-it-yourself book on domestic partner agreements, and The Legal Guide for Unmarried Couples in Oregon, on all aspects of gay family life.
Public Speaker: Spoke on numerous panels as an "out" lesbian from 1973-mid-1990s.
Activist: Co-founder of Gay Liberation at New College (1971), Gay Women's Caucus (Portland, 1972), Lesbian Community Project (1985-88), SOC-PAC (1993); chair, LGB Action Group, First Unitarian Church (1993-95).
Cindy's history of service to the LGBTQ community and other social issues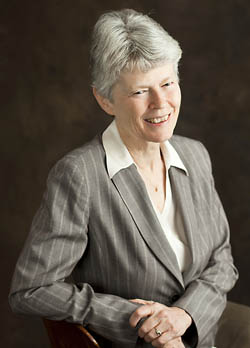 Cindy entered the LGBTQ movement in 1970 through the Portland Gay Liberation Front. She left to finish college in Florida where she helped found Gay Liberation at New College in Sarasota in 1971. She returned to Portland upon graduation in June 1971. Here she became deeply involved in the emerging lesbian community which, with some radical feminists, created Portland's women's community.
Cindy co-founded the Gay Women's Caucus in early 1972. She also co-founded numerous women's organizations, which were primarily lesbian, including the Woman's Place Resource Center, the Women's Bookstore and the Women's Resource Fund. By 1974, hundreds of lesbians attended events and were associated with these and similar institutions, which formed a core that supported openly lesbian relationships, lesbian families and a lesbian community in the 1970s and later. The Resource Center sponsored potlucks that included Peggy Burton, Adrienne Rich, Del Martin and Phyllis Lyon.
Cindy went to law school in 1974 and was a co-founder of the Gay and Lesbian Caucus at Lewis & Clark Law School in 1975, the first openly gay group at that school. On graduation, she joined the Community Law Project, a public interest law firm that was very gay-friendly. There she advised LGBTQ clients on numerous legal matters, including custody, visitation, domestic partnership agreements, donor insemination agreements, medical authorizations and estate planning. In 1981, she established her own practice as an "out" lesbian and continued this work. She won several lesbian custody cases and handled the first same-sex parent adoption in the United States in 1985 which served as a prototype for adoptions around the U.S. that followed it. The work that the Portland women's community and gay-positive lawyers did was a genesis of the modern gay family/gay marriage movement.
In 1985, Cindy was part of the founding group of the Lesbian Community Project. In 1993, she was a founder of SOC-PAC, whose structure eventually evolved into Basic Rights Oregon. From 1993-95, she served as chair of the LGB Action Group at First Unitarian Church. The group sponsored gay-supportive church services prior to the Pride march, organized the church contingent that marched in the Pride parade, and staffed a church booth at the Pride gathering after the parade. The Action Group also organized First Unitarian's response to Ballot Measure 13 in 1994 (about 75-100 congregants were actively involved in fighting the measure).
In 2001, Cindy got a PhD in History from UCLA and taught as a visiting professor at Reed College for two years. She incorporated LBGTQ issues into the curriculum she developed for three of her history courses.
Cindy wrote Living Our Lives, a do-it-yourself book for couples wanting domestic partner agreements, and The Legal Guide for Unmarried Couples in Oregon, which covered all aspects of gay family life. She has worked extensively with nonprofit corporations, including many who serve the LGBTQ community, to assist them in being as effective as possible, and is co-author with Kay Sohl of the acclaimed Oregon Nonprofit Corporation Handbook, first published in 1993 and last updated in 2012.
Cindy is also very concerned about the issue of racism. She worked with people of color challenging racism in her law practice and represents a number of nonprofits that address these issues. She was a member of the Committee to Support the Black United Front in the early 1980s. Her PhD dissertation and subsequent book focused on racism and she incorporated histories of racism into all of her Reed classes.
For her many contributions, Cindy received the Oregon State Bar Membership Service Award in 1996.
Significant contributions and impact Cindy has had on the LGBTQ community
Cindy's impact on the LGBTQ community has been enormous. By working to create a legal framework for families headed by LGBTQ people, she helped make their lives and those of their loved ones more secure. In the process, she pioneered the structure and acceptance of the family headed by same-sex couples, and the marriage equality movement that evolved from that.
In addition to her legal work, she founded and volunteered for organizations that supported the development of a vibrant lesbian community in Portland beginning in the early 1970s. That community nurtured the creation of lesbian families with children. She spoke publicly to numerous heterosexual groups as an open lesbian in the 1970s-mid-1990s. These groups included Elderhostel and a number of churches that were considering becoming welcoming congregations. She has also been involved in activist work through her church and other groups, particularly in the 1990s.
An excellent example of Cindy's contributions actually occurred while I was writing this article. A group of Oregonians is attempting to get a statewide initiative on the ballot that would allow vendors an exemption from the state public accommodations non-discrimination law when it involves same-sex weddings or other similar types of arrangements. If passed, this proposal would remove from Oregon LGBTQ people some of the civil right protection that we have had for seven years. The Friday, March 14, 2014 Oregonian editorial page ran an op-ed from Cindy which clarified the injustice of this proposal. Her explanation was simple, articulate and non-confrontational, so that rational people of good will can understand our opposition to this potential ballot measure. (http://www.oregonlive.com/opinion/index.ssf/2014/03/allowing_businesses_to_discrim.html)
Cindy's leadership in her field
Cindy's field is law, and from 1977-2000 she was very active in family law, including estate planning, as it affected LGBTQ people. In the past, straight people were helped by family law. LGBTQ people were not helped and often actively harmed by it. As demonstrated above, Cindy was a leader in the attempt to turn the law around to help us. In fact, she was a true pioneer because she helped create some of the earliest structures to do that.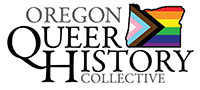 P.O. Box 3646 • Portland, OR 97208-3646 • info@glapn.or
Copyright © 2014