A history of GLAPN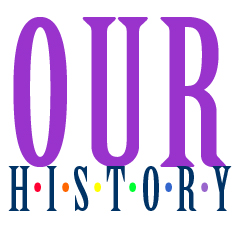 The Gay and Lesbian Archives of the Pacific Northwest (GLAPN) was formed in October 1994 by community-based historians to preserve the history of sexual minorities in our community.
GLAPN is a 501(c)(3) non-profit organization, founded by Thomas Cook and friends in October 1994.
Impetus for founding GLAPN came from Allan Berube and his national series of workshops, advocating the need for communities to start efforts in preserving their gay and lesbian heritage.
GLAPN maintains strong alliances in the LGBTQ community, striving to discover, preserve and share the diverse heritage of all colors of the LGBTQ rainbow.
GLAPN rose to the challenge of starting an archive in Oregon that scholars and writers could access when documenting and researching queer source materials of historical interest.
We were fortunate at our beginning to partner with the Oregon Historical Society, a private archives foundation in Portland with a mission to preserve Oregon's collective cultural heritage. This relationship would present a dual benefit: GLAPN's collections would be stored in perpetuity as a public trust, and the Oregon Historical Society could open a new library section dedicated to queer studies.
Over the years, GLAPN has become a respected resource, and as times have changed, interest in queer history has increased. GLAPN has, from time to time, conducted gay history walking tours, sponsored panel discussions, and helped other queer organizations in their own archiving efforts. The archive at OHS has become a welcome resource for scholarship. Researchers and writers have made use of the GLAPN collections for content, thus continually expanding the collection's overall reach and value.
GLAPN Board of Directors, 2019     
Robin Will, President
Robin (he/him), a native Oregonian, spent his working years in the publishing industry in the Pacific Northwest, both as a writer/editor, and on the production management side of the business.
Jean Wynn, Secretary
New both to Oregon and to the Queer community, Jean, GLAPN secretary for 2018-19, did postgraduate work in both Music Ed and English Ed, and taught public school in New Mexico and North Carolina public school, in music and English, respectively. She was also Director of Music (and sometimes Christian Education) in Protestant churches in several states. Volunteerism and activism has always been an important part of her life. Her last paid position was as Administrative Assistant in an interdisciplinary PhD program, at Emory University in Atlanta. She is currently transcribing 10 years of remarkable journal entries of a recently deceased lesbian/former nun, and will soon begin editing them in hopes of eventual publication.

Traci Leigh Taylor, Treasurer
A straight ally, Traci became interested in LGBTQ issues when her son came out to her in 1996, while he was still in high school. She began interviewing his friends, and other community figures, and the result was a book entitled Voices from the Rainbow. Follow this link to learn more about the book.
Ismoon Maria Hunter-Morton
Ismoon (she/they), a past president of GLAPN, holds advanced degrees in library science and history. She created the library at Portland Q Center and the archives at Cascade AIDS project, and was appointed by Gov. Kitzhaber as a Trustee of the State Library in 2013.
Danni/y Rosen
Danni (genderqueer, pronouns vary) is retired from a career in information technology. He is a veteran community activist, including years with the Northwest Gender Alliance and police/community work through the Sexual Minorities Round Table in Portland. She is currently chair of the Oregon Chapter of GLSEN (Gay Lesbian Straight Education Network), is chair of Clackamas County PFLAG. Danni/y is also a member of the Basic Rights Oregon Education 501c3 board.
Harold Strong
Now retired from a career in Portland's business community, Harold (he/him) has been a leader in the gay community since the mid-1970s when he became the first African American elected Emperor of the International Court System. He has participated in countless charity benefits and is considered to be the region's foremost authority on Rose Court (ISRC) history and traditions. Harold has received international recognition for his charity work.
Pat Young
Until 2018, Pat (she/her) taught the Queer History Capstone class at Portland State University, in which GLAPN is involved. She is one of GLAPN's founding members (1994) and past officers, and was active in the campaign to gain spousal benefits for same-gender employees at Tektronix. She holds a Master's in History from Portland State; her dissertation was on the Oregon Citizens Alliance Ballot Measure 9 of 1992.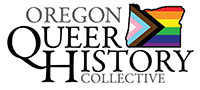 P.O. Box 3646 • Portland, OR 97208-3646 • info@glapn.org
Copyright © 2015, Gay & Lesbian Archives of the Pacific Northwest