Queer Heroes NW 2020:
Aryn Zanca
Since May 2016, Aryn Zanca (they/them) has been Program Manager at The Living Room, the safe haven for LGBTQ+ youth in Clackamas County.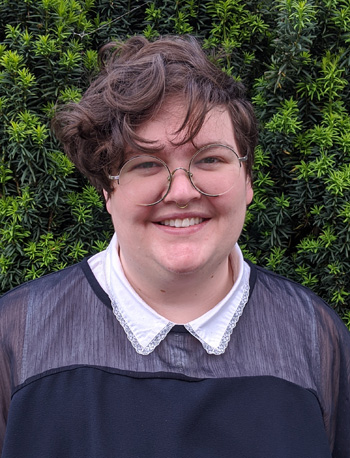 Clackamas County is part suburban, part small-town, and part rural. The county is socially conservative and is relatively late to the process of supporting their LGBTQ+ youth. Even a dozen years ago, local youth services personnel said they didn't think there were many LGBTQ young people in the county, because so few were being served by agencies at the time.
As it turns out, there were plenty of LGBTQ+ young people –waiting for a safe space to come out and be themselves. The Living Room has grown in numbers and influence for each of its 10-plus years of existence.
It takes a special kind of person to work with the youth/adult partnership model that drives The Living Room. Through a Youth Advisory Council, young people in the organization set priorities, plan, and execute activities. As Program Manager, Aryn facilitates, guides, and handles the things that it takes an adult to do.
The young leaders are ambitious, and the program is busy. The Living Room has helped area middle and high schools set up Gay-Straight Alliances (GSAs). They offer trainings to school staffs on LGBTQ+ issues, and support for existing GSAs. They host drop-in sites in Canby, Oregon City, and Estacada that provide activities and peer support. The Living Room also traditionally offers a countywide GSA Summit in winter, an Alternative Prom in spring, and Pride activities in summer.
Aryn keeps tabs on all of that activity, assists as needed, and maintains good relationships and credibility with their board of directors and the community at large. And year by year, more Clackamas County LGBTQ+ youth show up to take part in The Living Room.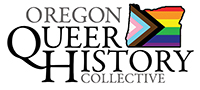 P.O. Box 3646 • Portland, OR 97208-3646 • info@glapn.org
Copyright © 2020, Gay & Lesbian Archives of the Pacific Northwest