Queer Heroes NW 2020:
Travis Smith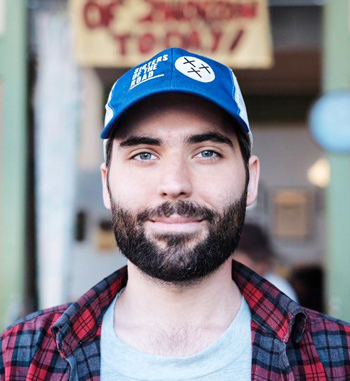 Travis Smith has tirelessly served Portland's houseless community. As a gay man he has also served in a multitude of mentor ship roles for LGBTQ+ houseless people and in Portland Oregon, through advocating for access to resources, uplifting their voices, advocating for their rights and affirming their identity and culture in social justice settings through Sisters of the Road and elsewhere.
Travis Smith, once houseless deeply understands the barriers LGBTQ+ homeless youth and individuals face on a daily basis. While some advocates can point to specific events and contributions, Travis' are reflected in the daily work he does, on the ground at Sisters of the Road.
This daily work can often go unrecognized but is nonetheless as essential as other forms of advocacy. Always there to lend an ear, call someone's social worker, and alleviate daily needs among our community, Travis is known in the LGBTQ+ houseless community as a mentor, advocate and friend.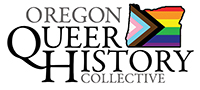 P.O. Box 3646 • Portland, OR 97208-3646 • info@glapn.org
Copyright © 2020, Gay & Lesbian Archives of the Pacific Northwest