Queer Heroes NW 2020:
Joni Renee Whitworth
Joni Renee Whitworth is a queer and autistic White nonbinary femme poet and activist/community organizer from NE Portland. They were raised in rural Oregon and now live and work in Portland.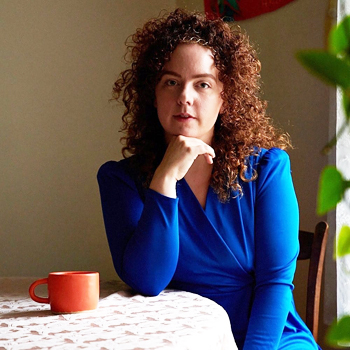 They started a nonprofit collective called Future Prairie that trains and mentors marginalized artists, especially queer artists, in Portland. The work of Future Prairie centers the narratives of historically-marginalized groups such as women, disabled, racial, ethnic, gender, and sexual minorities, and low-income individuals.
In alignment with humanist and modern futurist values, Future Prairie provides artists with the training, resources, and support they need to establish their art careers. Joni has been a tireless leader for this community and has created a monthly podcast and quarterly performance art show that features performances from emerging and under-represented dancers, teachers, painters, singers, poets, and comedians.
The show is inspired by the chautauquas of the 19th and early 20th centuries, where people from all walks of life came together to experience education, entertainment, and culture for the whole community.
Community groups are taking notice. Whitworth was selected as the inaugural Artist in Residence at Portland Parks and Recreation and Poet in Residence for Oregon State University's Trillium Project. Their work is sponsored by the Regional Arts and Culture Council, the Collins Foundation, the Oregon Cultural Trust, and the Multnomah County Cultural Coalition.
Joni has directly mentored more than 35 Portland artists and has raised almost $50,000 to support the creation of new work from marginalized communities.
Their website is: jonirenee.co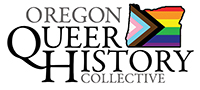 P.O. Box 3646 • Portland, OR 97208-3646 • info@glapn.org
Copyright © 2020, Gay & Lesbian Archives of the Pacific Northwest