Queer Heroes NW 2020:
Don Horn
Don Horn (Donnie) has long applied his many artistic skills to supporting his local LGBTQ+ community.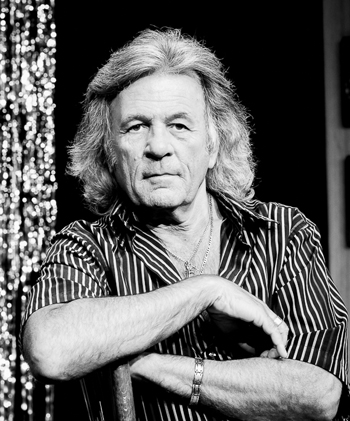 Don is best known for his triangle productions! which he founded in 1989. triangle has enjoyed a unique niche in the arts landscape of Oregon by producing rich stories told through diverse perspectives,particularly the LGBTQ+ perspective. Now in its 31st year, triangle is one of the oldest theater companies in the Portland metro area and is one the oldest LGBTQ+ identified theatres in the US.
Material is chosen with the goal of promoting diversity and acceptance, striving to bring relevant issues to a theatrical setting, allowing the audience to be both entertained and educated. The theatre deeply values both artists and audience members equally, ensuring that each feels included and that every show embodies a core of truth and humanity. Throughout the company's history it has staged over 250 productions and has brought professional, entertaining and provocative theatre dealing with a wide variety of issues such as AIDS, drug addiction, homophobia, abortion, acceptance, racism and individuality.
triangle has proven its worth in the state of Oregon and beyond, providing part-time employment opportunities, hiring all actors, technicians, and musicians as employees.
Donnie has also been involved in other community endeavors. He has written 16 books and plays. In 2019, he produced a Darcelle (the stage persona of Walter Cole) musical at Portland State University. It sold out in its three-week run. Donnie has also written two books about Walter Cole. He managed to get Walter's house on the National Register of Historic Places, a street topper in Old Town, and an exhibit at the Oregon Historical Society. And presently he Don is working on getting that designation for Walter's club the Darcelle XV Showplace.
Thanks to Donnie's contributions, Portland is a more interesting and accepting place to live.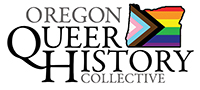 P.O. Box 3646 • Portland, OR 97208-3646 • info@glapn.org
Copyright © 2020, Gay & Lesbian Archives of the Pacific Northwest