Queer Heroes NW 2020:
Ernesto Martinez
Dr. Ernesto Javier Martinez is an interdisciplinary literary critic, an award-winning writer, and a professor in the Department of Indigenous, Race, and Ethnic Studies (IRES) at the University of Oregon. His work -- both academic and artistic -- explores how racially and sexually marginalized communities in the United States use literature, art, and film to produce knowledge about their lives despite being subjected to forms of violence that distort their reality and that challenge their credibility as knowers.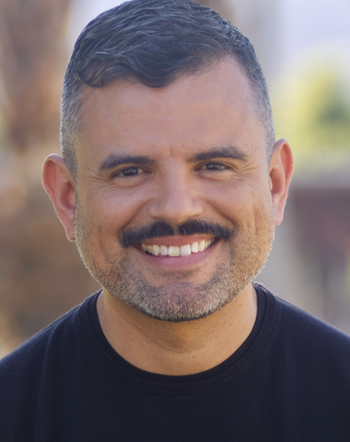 His writing on identity, experience, and subjugated knowledge has appeared in journals such as PMLA, Signs, and the International Journal of Diversity in Organizations, Communities, and Nations. He is the author of On Making Sense: Queer Race Narratives of Intelligibility (Stanford UP, 2012), as well as the co-editor of Gay Latino Studies: A Critical Reader (Duke UP, 2011) and The Truly Diverse Faculty: New Dialogues in American Higher Education (Palgrave, 2014). He is also the writer of the children's book When We Love Someone, We Sing to Them, illustrated by Maya Christina Gonzalez, as well as the writer and co-producer of the short film La Serenata, directed by Adelina Anthony.
In the past, Ernesto has served as the Interim Head of the Department of Indigenous, Race, and Ethnic Studies (IRES), the Co-Chair of the Association for Joteria Arts, Activism, and Scholarship (AJAAS), and as a member of the Coordinating Team for the Future of Minority Studies (FMS) research project. Ernesto is a recipient of several awards, including the International Latino Book Award, the Imagen Award, the Lambda Literary Award, the National Association for Latino Arts and Cultures (NALAC) Artist Grant, the Provost's Fund for Faculty Excellence Award, and the Outstanding Faculty Award. He is also the recipient of fellowships from the Ford Foundation, the Woodrow Wilson Foundation, and the Mellon Foundation.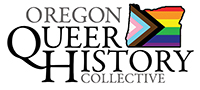 P.O. Box 3646 • Portland, OR 97208-3646 • info@glapn.org
Copyright © 2020, Gay & Lesbian Archives of the Pacific Northwest