Queer Heroes NW 2020:
Mark and Alana Lenihan
Mark and Alana Lenihan are a straight couple living in Roseburg, a small conservative town in southwest Oregon. They have two kids who identify as LGBTQ+. Their oldest is a transgender son and their middle child is an asexual daughter.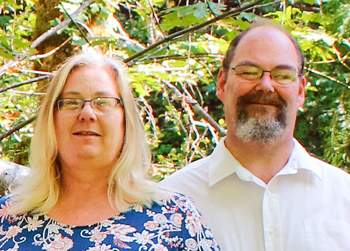 Mark and Alana started the first Roseburg Pride celebrations in 2017. Mark says the 2017 and 2018 Prides were just "sign rallies and honk and wave type events." They held an open mike session at the end of the first rally. Mark recalls that the stories that were shared just broke his heart. Alana heard about PFLAG from a friend of hers and that got the ball rolling for the couple to launch PFLAG Roseburg in May 2019. The chapter is now about 60% LGBTQ+ and 40% ally.
Roseburg held its first official Pride events including a parade in 2019. An area LGBTQ+ activist says the Lenihan couple were "amazing getting the 2019 Roseburg Pride going and making sure it was a huge success."
Roseburg Pride has delayed 2020 festivities because of the COVID-19 pandemic. However, they hope to have public celebrations later in the year once things improve.
Mark is also involved with communication to multiple groups. He is a board member of the Douglas County Gay Archives and he participates in the Queer Student Alliance meetings at Umpqua Community College.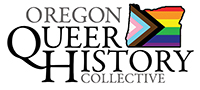 P.O. Box 3646 • Portland, OR 97208-3646 • info@glapn.org
Copyright © 2020, Gay & Lesbian Archives of the Pacific Northwest