Queer Heroes NW 2020:
Juan Antonio "Tony" Trujillo
Juan Antonio (Tony) Trujillo is originally from Tacoma, Washington. Raised in a devout Mormon family, he earned bachelor's and master's degrees in Spanish linguistics at Brigham Young University before completing a PhD at the University of Texas at Austin. He returned to the Pacific Northwest in 1997 to teach Spanish and applied linguistics at Oregon State University.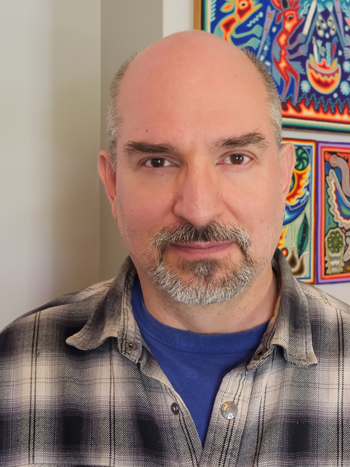 Responding to the absence of queer Latinx voices in academia, Juan Antonio's work there has increasingly focused on exploring his own journey and the lives of others who inhabit intersectional queer identities from an interdisciplinary perspective. As he moves into retirement from the university, he is hopeful that his work in community-centered learning, queer Latinx (self)representation, and best teaching practices for queer language learners will have a lasting impact.
Juan Antonio is co-organizer of the Tag! Queer Shorts Festival, one of the only festivals that highlights independent short films made exclusively by LGBTQIA+ filmmakers. Formerly the Corvallis Queer Film Festival, Tag! features work from around the globe in thoughtfully-curated programs that center intersectional voices that are often lost in mainstream queer festivals. Tag! hosts regular virtual gatherings of queer filmmakers and is working on bringing high-quality LGBTQ+ shorts to communities online.
Juan Antonio is involved in queer filmmaking as well through El Inverso Productions, the production company he established in 2015. His festival debut short, Companions: Lessons from Gay Mormon Missionaries looks at the conflict between religious belief and sexuality faced by queer missionaries. His exploration of physical spaces connected to his own queerness, Topografías Eróticas, will screen at Ethnografilm in Paris in 2021. He is currently co-directing his first feature-length documentary with SILV Films about the relationship queer men of color have with concepts of masculinity. The film is scheduled for release in late 2020.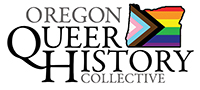 P.O. Box 3646 • Portland, OR 97208-3646 • info@glapn.org
Copyright © 2020, Gay & Lesbian Archives of the Pacific Northwest