Queer Heroes NW 2020:
Angela Ogren
Angela Ogren (they, them) has served as a volunteer, board member, and employee for Pride Northwest over the last twelve years. During that time, they built a team of dedicated volunteers critical to the success of that organization, created an environment that invites volunteers to return year after year, and mentored
volunteers into leadership roles.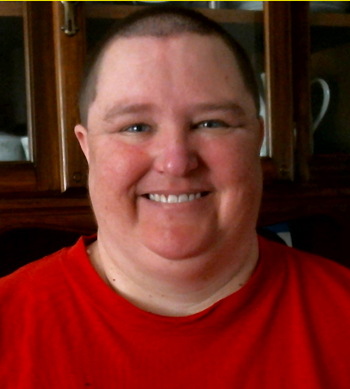 In 2018, Angela identified a growing crisis in Portland's LGBTQ+ community, regarding food insecurity. They recognized the difficulty many community members face in accessing food resources where they felt safe and respected. Utilizing Pride Northwest's partner relationship with Imperfect Produce, Angela spearheaded a 6-month emergency response and organized Pride Produce Days, a weekly event where one day a week, community members could come into the office and pick up a bag or box of fresh produce, as well as other resources. Angela's management of this effort so impressed the local Imperfect Produce team that they shared it with their national networks and featured it in partner communications. Ultimately, the program served 1100 households and 1600 people.
Angela prioritizes support and mentorship for at-risk LGBTQ+ youth. They played a key role building Pride Northwest's support for and engagement with incarcerated LGBTQ+ youth in Oregon. In their work at Janus Youth, Angela touches the lives of at-risk youth in our city, every day. Their warmth and openness prove critical in providing a safe and empowering environment for youth in crisis.
Angela Ogren serves their LGBTQ community with a modesty and unassuming demeanor that bely the impact they have on the people around them and in our community. Whether its neighbors, Pride Northwest volunteers, or at-risk LGBTQ+ young people, Angela's forthright (but warm) openness engenders a comfort and safety that others have come to trust and depend upon.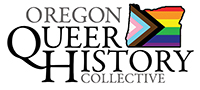 P.O. Box 3646 • Portland, OR 97208-3646 • info@glapn.org
Copyright © 2020, Gay & Lesbian Archives of the Pacific Northwest