Queer Heroes NW 2020:
Celia J. Jyon
"Not a service, an honor." This was what Celia Lyon always said when thanked for her service and work in the Portland LGBTQ+ community.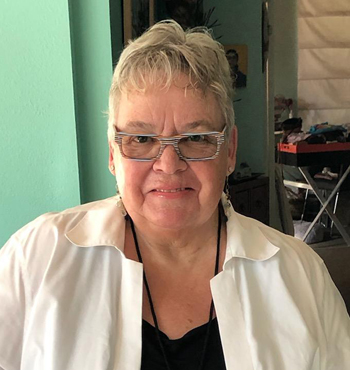 She served on the Board of Our House which provides vital services to low-income people living with HIV/AIDS. She often ran their fundraising events. Celia was a first sponsor of the Lesbian and Gay Film Festival, making sure she supported it monetarily and physically with her presence.
Celia's real estate company add appeared as a full page on the back of the first Gay and Lesbian Yellow Pages. She supported Esther's Pantry, which provides food and personal care items to those in need living with HIV. She remained an active member of the LGBTQ+ Portland Area Business Association (PABA) until her retirement. Foremost, she thought of herself as an artist. She was creative in all that she did from her jewelry designs to setting up an open house. She was an art teacher before becoming a real estate agent who served the LGBTQ+ community.
Celia proudly marched at the front of one of the first Portland Gay and Lesbian Pride parades She was a devoted mother of two, grandmother, and a beloved spouse to Barbara for 33 years. She was also a fur-mommy to her beloved Saimie.
Celia was a renaissance woman whose life shone brightly for the Portland community. No matter what your pronouns, she supported your right to be you.
Celia passed away in March 2020. A true friend to many, regardless of identity, she will always be remembered.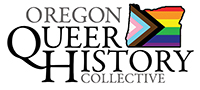 P.O. Box 3646 • Portland, OR 97208-3646 • info@glapn.org
Copyright © 2020, Gay & Lesbian Archives of the Pacific Northwest