Queer Heroes NW 2020:
Rives Kistler
In 1987, after working in private practice, attorney Rives Kistler was hired by the Oregon Department of Justice as an Assistant Attorney General.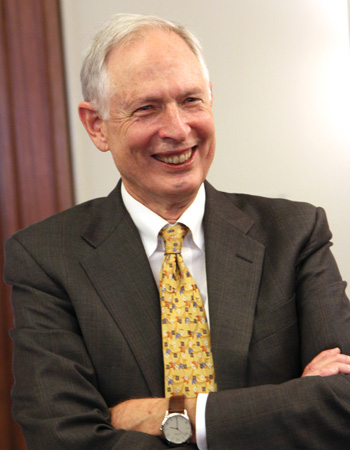 In 1992, at the request of Oregon Attorney General Ted Kulongoski, Rives and Oregon Solicitor General Virginia Linder crafted an amicus brief opposing a Colorado constitutional amendment that prevented the state or local governments in the state from banning sexual orientation discrimination. The lawsuit that ensued, Romer v. Evans, went all the way to the U.S. Supreme Court.
The reasoning applied in the Oregon brief was used in the majority opinion issued by Justice Anthony Kennedy, which declared that Colorado's law violated the U.S. Constitution. Later, Kennedy extended the reasoning from the Romer decision to subsequent Supreme Court cases and similarly invalidated the Defense of Marriage Act, laws banning homosexual conduct, and prohibitions against same-sex marriage. Many legal experts believe that it was judicial skills of Rives and Virginia Linder that led to these major successes in federal law to help guarantee LGBTQ equality.

Governor Kitzhaber appointed Rives to the Oregon Court of Appeals in 1999, and he was elected to retain that seat in 2000. In 2003, Governor Ted Kulongoski appointed Rives to the Oregon Supreme Court. Press coverage on the appointment mentioned repeatedly that Rives is gay, so he was the first openly LGBTQ state supreme court justice in the nation.
In order to retain that seat, Rives had to run a contested statewide election in 2004. With the help of groups across the state, he defeated his conservative challenger.
Rives won two additional elections in 2010 and 2016 to maintain his seat on the Oregon Supreme Court and retired from it at the end of 2018. He now works as a senior judge hearing cases primarily on the Oregon Court of Appeals.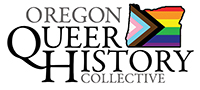 P.O. Box 3646 • Portland, OR 97208-3646 • info@glapn.org
Copyright © 2020, Gay & Lesbian Archives of the Pacific Northwest