Queer Heroes NW 2020:
Brent Blackwell
Brent Blackwell works tirelessly for the queer community and people living with HIV. He volunteers countless hours and raises a great amount of money over the years for Cascade AIDS Project (CAP).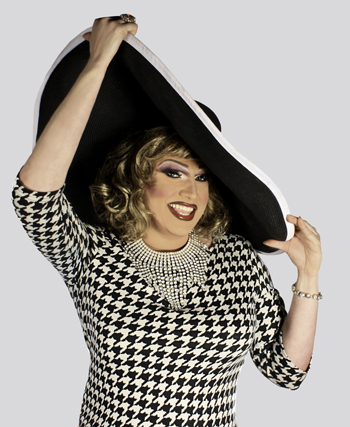 Brent is also manager of Esther's Pantry and Tod's Corner, which provide food, personal care items, clothing and more to those in need living with HIV, and those impacted by the COVID-19 pandemic. In April 2019, he went to Salem, Oregon to lobby the legislature for the Oregon Food Bank, and has advocated on local TV and radio to bring attention and support to the needs of those who rely on food banks. He brings gifts of hard work and compassion, spending long hours and finding many creative ways to help people connect to donate food or receive services. He is a regular counselor at Camp KC, the camp for kids affected by HIV.
As the drag performer, Summer Lynne Seasons, Brent performs at charity functions and is one of the Darcelle XV Showplace cast. Summer is Portland's Imperial Sovereign Rose Empress LVIII. Summer has performed at and hosted charity events all over town raising money for CAP, Our House, Peacock in the Park, and more, hosting the CAP Art Auction After Party, the CAP Oscar Party, and the Drag Race Viewing Parties at Scandals. This year we will miss Summer announcing the Pride Parade at CC Slaughter's with Bolivia Carmichaels as they have done each year since 2013.
Some of Brent's other contributions include making hundreds of facemasks, with his mother, Tina Blackwell, and selling them as fundraisers for organizations such as Camp KC, Arbor Youth Services, and Peacock Productions.
For these efforts, Brent and Tina each received the International Betsy Ross Citation from the Queen Mother of the Americas and the International Imperial Court Council.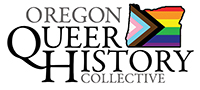 P.O. Box 3646 • Portland, OR 97208-3646 • info@glapn.org
Copyright © 2020, Gay & Lesbian Archives of the Pacific Northwest