Queer Heroes NW 2020:
Jamar Ruff

Jamar Ruff was born and raised in Georgia. In 2017, he moved to Coos County, Oregon where he has become a pillar of the area's LGBTQIA+ community.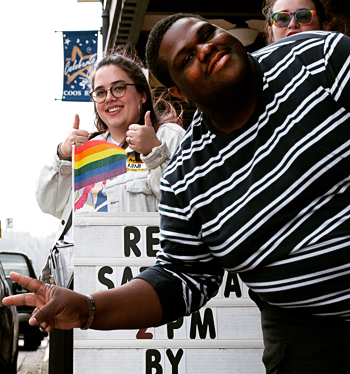 In 2019, a fellow advocate reached out to Jamar and some others because it looked like Southern Oregon Coast Pride was not going to happen. Jamar, alongside other community advocates, formed a committee to plan Southern Oregon Coast Pride. Pride 2019 consisted of 20 local nonprofits, free food, and games like Queer Kickball along with Drag Queen Story Time for kids. Jamar remains on the planning committee for Pride.
At the beginning of 2020, Southern Oregon Coast Pride had several events in the community. However due to COVID-19, the committee has shifted course to meet the immediate needs of the LGBTQIA+ community with weekly Zoom Checkins.
Jamar sits on the board and is Vice Chair of United Way of Southwestern Oregon, which is the fiscal sponsor of Pride. Jamar is also an elder of Q&A of Coos County, a grassroots community organization that provides a safe space for LGBTQIA+ youth.
Additionally, Jamar is a volunteer with HIV Alliance, providing Naloxone training to community members and agencies.
Jamar wants individuals to know that it takes everyone working together to make collective impact happen. A regional LGBTQ+ activist says of Jamar "This young man in one word is amazing. It inspires me that one person can do it all. He is involved in so much and it truly inspires in me that our youth of today will drive tomorrow and our success. Every time I am in Coos County, everyone knows this guy and they have nothing but the finest things to say about him!"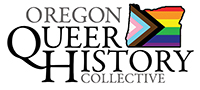 P.O. Box 3646 • Portland, OR 97208-3646 • info@glapn.org
Copyright © 2020, Gay & Lesbian Archives of the Pacific Northwest