Kaina Barba
Kaina Barba is a Kanaka Maoli (Native Hawaiian) who has been an advocate for LGBTQ+ visibility and inclusion in the Portland and Vancouver areas for 15+ years.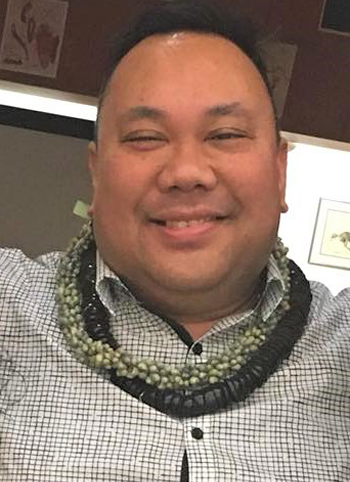 During this time he has served as student club advisor for the Queer Student Alliance, the Asian Pacific Islander Club, the Indigenous American Cultures Club (formerly known as the Native American Culture Club), and the Pacific Islander Student Alliance a student organization made of Pacific Islander students from Colleges and Universities across the Pacific Northwest.
For the past 5 years Kaina has promoted diversity by helping to coordinate one of Clark Colleges largest annual community events The Indigenous Cultures Celebration and PowWow.  
Kaina is a retired Drag Queen but if her "children" need her, Mana Zara P. Talon, Kaina's secret Super Queeroe self will spring into action and slay it on stage at the college Pride events.
Kaina is very active in the Hawaiian Community and for six years (2009-2015) served as Cultural Education Advisor at Ke Kukui Foundation, a Hawaiian cultural foundation based in Vancouver, WA.   He has been instrumental in coordinating programming and teaching workshops on Hawaiian culture, language, crafts, cooking, song, dance, and also served on the planning committee for the yearly 3 Days of Aloha festival held every year at Esther Short Park.
In April 2017 Kaina became one of the founding board members of the United Territories of Pacific Islanders Alliance- Portland (UTOPIA PDX) Oregon's first 100% Queer Pacific Islander led non-profit organization and was later elected that year as Co-Chair.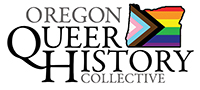 P.O. Box 3646 • Portland, OR 97208-3646 • info@glapn.org
Copyright © 2019, Gay & Lesbian Archives of the Pacific Northwest