Margaret Frimoth
Margaret has been a voice for justice and equity in Clatsop County since the early 1980s.
She stood up during the Oregon Citizens Alliance ballot measures and was publicly "out" and proud to speak for equality and civil rights, despite public taunting, and horribly condemning voice mail messages left on her home phone. Soon thereafter, she became a Women's Music programmer on KMUN, a local community radio program, using the voices of women in song to speak truth to power.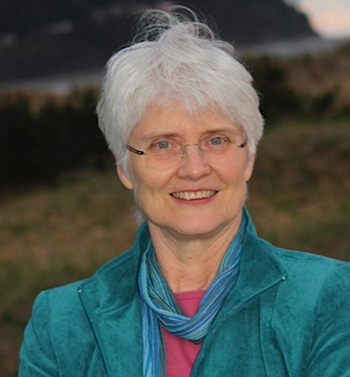 Margaret is currently Vice-President of Academic Affairs at Clatsop Community College, after a decade as the director of the Lives in Transition program, a program designed to support returning adult students and high-risk learners find success in the college environment. In 1988, she founded The Healing Circle/Victory Over Child Abuse (VOCA) Camp program, which remains operational today. She still finds time to remain actively involved with the non-profit program and calls it her "heart work."
The Lower Columbia Q Center acknowledged Margaret's on-going support and recognized her as a "Community Ambassador" during our 2017 Astoria Pride Celebration.
Margaret and her spouse, Sharyn Hedbloom, were among the couples to marry in Multnomah County during the brief window in 2004, though the State of Oregon voided those marriages.
"We didn't cash the returned check, keeping it as a historical document," Margaret remembers. Exactly ten years later, they immediately applied for a marriage license in Clatsop County when marriage equality became a reality in Oregon.
This summer, Margaret and Sharyn celebrate 32 years together. During those years, they have proudly shared their Astoria, Oregon home with two, now grown children, several beloved four-footed housemates, countless friends and family from all over the world.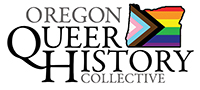 P.O. Box 3646 • Portland, OR 97208-3646 • info@glapn.org
Copyright © 2019, Gay & Lesbian Archives of the Pacific Northwest