Gregory Franklyn
Gregory Franklyn moved to Portland in 1987 from Humboldt County CA and immediately became involved in his community through advocacy, education and support for people living with HIV through Metropolitan Community Church's Annual HIV/AIDS Vigils.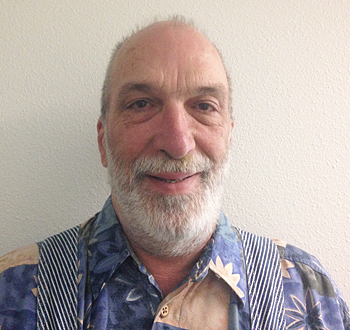 A substantial portion of his working career was in public access television, where, over a 10 year period (1991-2001) he produced and assisted in production of more hours of television programming geared towards LGBTQ audiences than all other television stations in the Portland Metropolitan Area, combined, have done in their entire history.
Working equally as artist and teacher, he was involved in the gay cable TV series Night Scene and OutRageUs, taking over directing duties of NightScene, shortly after the death of co-founder David Evans. Gregory was the director of OutRageUs throughout its 150 episodes and he trained 30-40 young gay people in television/video production per year through the production facilities at The City Night Club.
He hosted his own live call in show on Cable Access called "Street Level" from 1992-1995.
Interested in empowering people to work in media, in 2008 he self-published a book entitled Basic Video Production for Beginners, to help people tell their own stories through video.
He wrapped up his working life over yet another decade (2006 - 2018) of support for men experiencing homelessness through his work with Transition Projects.
He is currently involved with a project to preserve many of these early public access shows for historical archives.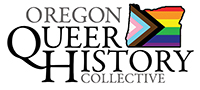 P.O. Box 3646 • Portland, OR 97208-3646 • info@glapn.org
Copyright © 2019, Gay & Lesbian Archives of the Pacific Northwest