Eric D. Brown
Eric D. Brown moved to Portland in 1986 from La Grande, Oregon. In 1987, he saw his first Pride Parade, encountered PFLAG, and attended Peacock in the Park.
Volunteering for Portland's 1991 Pride, Eric drove Police Chief Tom Potter in the parade, the highest-ranking uniformed officer that year. It drew protests from the homophobic Oregon Citizens Alliance (OCA) and great visibility. Eric debated the OCA's Scott Lively in October 1991 on cable access TV. This TV debate was replayed 50 times.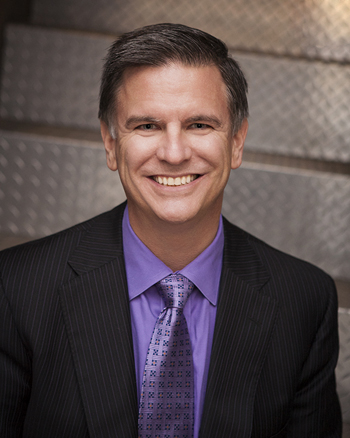 Within weeks, Eric came out to family. Later, he convinced Oregon's US Senator Packwood to publicly oppose the extremely anti-gay Measure 9.
After Portland Pride filed bankruptcy in 1993, Eric founded Pride Northwest (PNW) to support the 1994 Pride Events. PNW continues to skillfully run Portland Pride 25 years later.
Fighting the OCA's 1994's Measure 13, Eric created No On Hate's get out the vote strategy. His efforts connected people across Oregon in La Grande, Salem, Eugene, and John Day.
For 15 years, Eric attended the Potters House, representing the church at meetings, LGBTQ community events, and finally as the pastor from 1999-2003.
In 1996, sponsoring an honest, wildly successful safer sex event, the edgy advertising made Eric a target of the Westboro Baptist Church. He narrowly avoided an employment termination as the Westboro demonstrations were countered by the Lesbian Avengers.
Professionally, a long-time board member of Portland Area Business Association (PABA), Eric was chair in 1997. After a decade advocating for Sexual Minority Youth, in 2000, he participated in restructuring the Multnomah County Grants for youth services. His efforts resulted in the inclusion of LGBTQ youth in general funding, initiating multi-year contracts for youth services, and redefined services reaching LGBTQ Youth that ultimately protected significant LGBTQ funding.
Although Eric now lives in San Diego, he maintains close ties with Portland and visits often to see how his community thrives.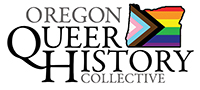 P.O. Box 3646 • Portland, OR 97208-3646 • info@glapn.org
Copyright © 2019, Gay & Lesbian Archives of the Pacific Northwest