Leo Bancroft
Leo Bancroft came out publicly as a bisexual transgender man in 2013. He transitioned surgically and hormonally, discussing his process publicly with others, including speaking at PFLAG and local schools, and writing a PQ Monthly column for a year.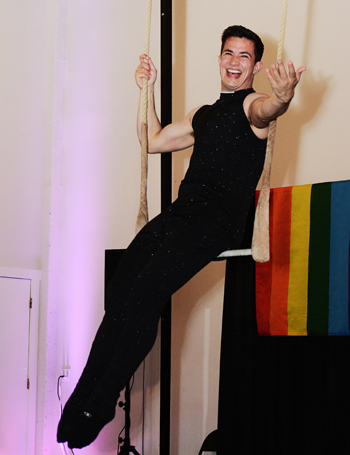 Leo works full time for Nuance Communications as a Senior Product Support Engineer. He has been there over 18 1/2 years. Two years ago he helped start the Nuance Pride Employee Resource Group which has helped Nuance this year sign the Business Statement for Transgender Equality and get a 100 on the Human Rights Campaign (HRC) Business Equality Index. In 2019, Nuance was a presenting sponsor for the CAP Art Auction After Party.
Leo works quarter time as the Pastor for the Flame where he has been leading our community of LGBTQIA+ and ally folks for almost 3 years. He was ordained in the Evangelical Lutheran Church in America in 2018, hosting a circus fundraiser for AIDS Walk at the event, where he also performed on the trapeze.
Leo is a volunteer as the president of the local chapter of ReconcilingWorks NW, which helps Lutheran churches to welcome, include, and celebrate our LGBTQIA members and neighbors. He has been involved with ReconcilingWorks in a variety of roles since 2011, including organizing their Pride contingent and AIDS Walk teams.Leo's passion is "advocating for both the HIV and LGBTQ communities as aperson of faith." For a time, he served on the board of Cascade AIDS Project (CAP).
In December 2017, Leo was the subject of a national Advocate article "Coming Out in Religion: Trans Lutheran Shares 'God's Exuberant Love'"
Leo is very warm and friendly in social interactions. That is important if an activist wants to help and mentor others in our community.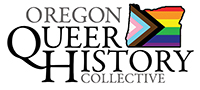 P.O. Box 3646 • Portland, OR 97208-3646 • info@glapn.org
Copyright © 2019, Gay & Lesbian Archives of the Pacific Northwest