Queer Heroes Northwest 2018:
Pat Young
Pat Young has been a member of GLAPN since the organization started in 1994.  She has been a board member and president.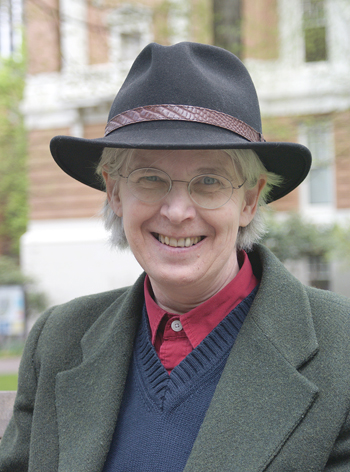 Her work career includes 15 years at Tektronix high-tech company -- first as a technical writer, then as a manager.  During the early 1990s, she lobbied upper management to offer health benefits to the partners of gay employees.  This meant she outed herself to an entire company and all of upper management at a time when being out at work was not easy.  After she spent years on the effort, Tektronix officially refused her request.  
While working full-time, she earned a Master's degree from Portland State University.  She did her thesis on the 1992 anti-gay ballot Measure 9.
After Tektronix, she worked as a freelance writer for Just Out.  In 2009, she became the third person to teach the LGBTQ History Capstone class at PSU.  The students help GLAPN save our history by interviewing members and allies of the queer community.  The interviews are recorded, transcribed and then become part of the GLAPN collection at the Oregon Historical Society. Under Pat's watch 165 people have been interviewed.
She retired in June 2018.
We begin announcing a hero per day on June 1, and the heroes' posters are unveiled in a reception at Q Center on June 7, 2018, 5-8PM. The public is invited. Queer Heroes' posters are displayed all year at Q Center.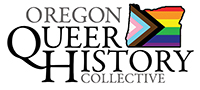 P.O. Box 3646 • Portland, OR 97208-3646 • info@glapn.org
Copyright © 2017