Queer Heroes Northwest 2018:
Ed Segel
Edward "Ed" Segel moved to Portland in 1973 from Berkeley for his appointment as a Reed College history professor. As one of the out faculty members, Ed served as a role model and mentor for LGBTQ students at Reed.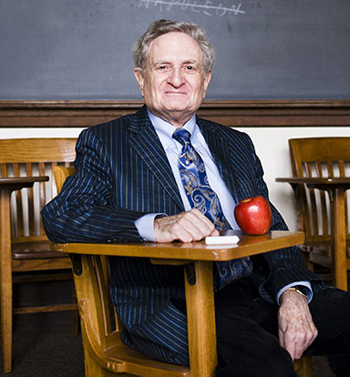 Shortly after arriving in Portland, Ed became politically involved through the main GLB equality organization at that time, the Portland Town Council. Over the years, he has supported various equality groups, including the Right to Privacy PAC, Basic Rights Oregon, the Q Center, and GLAPN. Realizing the importance of the Portland Gay Men's Chorus as ambassadors of good will, Ed has especially supported the Chorus since its founding over thirty years ago. Over the years, he has written various lyrics for the Chorus, and has also supported its fundraisers and its performances on the Reed campus. In 2015 the Chorus named Ed one of its honorary lifetime members.
After Ed's retirement in 2011, according to Reed Magazine, Reed alumni "banded together to recognize one of the college's most influential professors—Prof. Ed Segel [history 1973-2011]—by naming a scholarship in his honor."
We begin announcing a hero per day on June 1, and the heroes' posters are unveiled in a reception at Q Center on June 7, 2018, 5-8PM. The public is invited. Queer Heroes' posters are displayed all year at Q Center.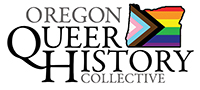 P.O. Box 3646 • Portland, OR 97208-3646 • info@glapn.org
Copyright © 2017