Queer Heroes Northwest 2018:
Donna Red Wing
Donna Red Wing began her LGBTQ activism on the grass roots level in Oregon. She was Executive Director of Portland's Lesbian Community Project in the early 1990s when the Oregon Citizens Alliance sponsored dozens of anti-gay ballot measures. The worst of them, statewide Measure 9, would have amended the Oregon constitution to lump homosexuality with pedophilia and require schools to teach a specifically anti-gay curriculum. Members of the Lesbian Community Project were front and center in opposition.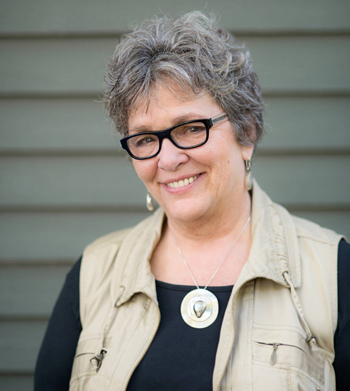 Donna explained: "We served as, I think, an honest face and voice of the movement. We created a march across Oregon to show people who we were. We rallied, we organized, we raised money, we got
religious organizations involved, we created and launched the first queer float in the Rose Parade. In the middle of the craziness, we had one of the largest lesbian softball tournaments in the country. Because of the horrific violence against us, we created one of the first anti-violence projects in the country. We stood toe-to-toe against our enemies and we won."
Donna's efforts became so respected that she won the 1992
Woman of the Year Award from the Advocate, one the nation's oldest LGBTQ publications. After leaving Oregon, Donna served as Executive Director of Grassroots Leadership and Chief of Staff at Interfaith Alliance. She has held positions at the Gill Foundation, the Human Rights Campaign, and the Gay & Lesbian Alliance Against Defamation. She served as the LGBTQ community liaison for Howard Dean, and was one of three members of Obama's kitchen cabinet on LGBTQ issues. Later, Donna served as Executive Director of One Iowa, the state's largest LGBTQ advocacy organization. Most recently, she was Director of the Eychaner Foundation, a non-profit organization committed to promoting acceptance and non-discrimination.
Donna passed away in early 2018 after a courageous battle against cancer. We honor her as one of the great leaders of the American
LGBTQ movement.

We begin announcing a hero per day on June 1, and the heroes' posters are unveiled in a reception at Q Center on June 7, 2018, 5-8PM. The public is invited. Queer Heroes' posters are displayed all year at Q Center.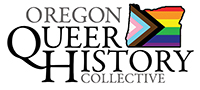 P.O. Box 3646 • Portland, OR 97208-3646 • info@glapn.org
Copyright © 2017