Queer Heroes Northwest 2017:
Gisella Contreras
Transgender women of color often face challenges much more daunting than others in the LGBTQ community.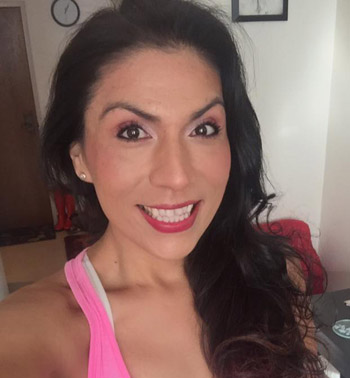 In 2011, Gisella Contreras related her experiences in a Basic Rights Oregon video "Our Families: LGBT Latino Stories". She courageously recounted how her family rejected her transition. Her mother told her "Don't expect to come to my house as a girl." Gisella reflects "I had to give up a big part of my life, which was my family, to be happy."
With help from the LGBTQ community and others, Gisella is now a courageous Latina trans advocate full of life and dance! In 2012, she graced the cover of PQ Monthly's first ever issue. Since then, Gisella has been seen in a Spanish language commercial for Ron Tonkin. She often makes special appearances at colleges and radio shows to share her story.

Gisella is a Zumba fitness instructor for youth and families with Latino Network in Gresham. She has also worked many years at Pambiche, serving up Portland's finest Cuban food. There, she found a loving family and supportive coworkers who fully embrace and love her unconditionally.
Gisella was a featured story for PDX Latinx Pride's 2015 Voz Alta, Spanish for "Out Loud." Voz Alta is an evening of music and poetry celebrating the Latino American experience through poetic narratives that featured the lives of Portland's Latino and Latino LGBTQ communities. The 2015 theme was "status" and featured "four distinct Latinos and their experience of a change in status in their life: socioeconomic, gender, HIV and path to citizenship." In 2016, Gisella was selected as Miss Trans Oregon.
Gisella's mottos: "The Universe is the limit! Ignore negativity, keep positive, keep dreaming! Your dreams will open your doors! Don't give up! Think it! Say it! Believe it! Give love, have courage, be kind, always have a smile on your face! Always … always have faith!"

We begin announcing a hero per day on June 1, and the heroes' posters are unveiled in a reception at Q Center on June 15, 2017, 5-7PM. The public is invited. Queer Heroes' posters are displayed all year at Q Center.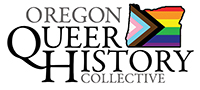 P.O. Box 3646 • Portland, OR 97208-3646 • info@glapn.org
Copyright © 2017