Queer Heroes Northwest 2017:
Lorne James
Lorne James is a member of the Diné Nation, originally from Standing Rock, New Mexico. He was born for his mother's clan, The Salt People, and, born into his father's mother's clan, The Towering House People. His maternal and paternal grandparents are of the Bitter Water People and the Zuni-Navajo People. This is how he is recognized as a Two Spirit Diné person.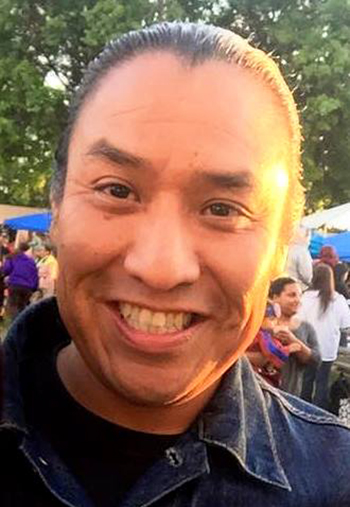 Lorne James (Diné) is a leader within the Portland Native American Community and chair of the Portland Two Spirit Society. 
Lorne is an artist, and a Native American LGBTQI rights activist on both a local and national scale. He is praised for building inclusivity within indigenous communities, and in our community as a whole.
He works tirelessly on contributing to education about HIV/AIDS, a subject that is still is highly stigmatized in Indian Country. That work has not been easy, but in fact, Lorne has worked at the national level contributing to public policy on HIV education within Native American communities. At the local level, Mr. James, currently serves on the Ryan White HIV Services Planning Council: a $3 million dollar funding source for Clackamas, Columbia, Multnomah, Yamhill, Washington and Clark Counties in the fight against HIV/ AIDS.
As another Two Spirit person pointed out, "Two Spirit people are known for being care takers, foster parents, relationship builders, matchmakers, leaders … Lorne is an amazing uncle and 'parent' to many youth in the community. He has helped to raise a community." Whether he is assisting an elder or rocking a baby, all ages of the Native American community love Mr. James and hold him in high esteem.
Lorne just stepped into a leadership role in Portland Two Spirit Society, and appears to be taking the group to a new level of confidence and empowerment. It appears he's savvy about growing organizations as well as individuals.
We begin announcing a hero per day on June 1, and the heroes' posters are unveiled in a reception at Q Center on June 15, 2017, 5-7PM. The public is invited. Queer Heroes' posters are displayed all year at Q Center.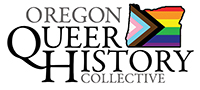 P.O. Box 3646 • Portland, OR 97208-3646 • info@glapn.org
Copyright © 2017