Queer Heroes Northwest 2017:
Emily Newberry
Emily Newberry was born in the Midwest during World War II, and grew up in upstate New York.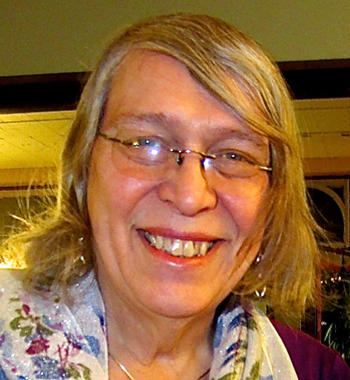 She knew she was trapped in the wrong body from an early age, but there was little she could do with that information in that time and place, so she waited, and endured.
In fact, Emily waited until 2005 to begin her transition – 60-plus years. In her struggle to get gender confirming surgery after coming out, she was one of many people instrumental in ending Medicare's transgender health care prohibition.
The experience – some might call it an ordeal – has left Emily with a reservoir of wisdom, courage and generosity that have been remarkable gifts to the entire LGBTQ community. She is currently writing, speaking, and teaching ways of living peacefully with each other.
Emily is a published poet now, exposing her journey both in print, and to the many who have heard her read from her works in churches, libraries, and anywhere else she may be invited.
She doesn't gloss over the pain, but she doesn't forget the joy, and her openness helps both youth and elders make some sort of peace with the struggle for authenticity – and also has helped straight people understand the truth of being transgender.
Emily teaches art and poetry as well as doing it, and she has touched the lives of many LGBTQ seniors with her Story Catchers workshop, helping them tell their stories in words and art, in a safe space.
We begin announcing a hero per day on June 1, and the heroes' posters are unveiled in a reception at Q Center on June 15, 2017, 5-7PM. The public is invited. Queer Heroes' posters are displayed all year at Q Center.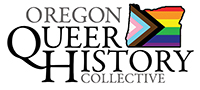 P.O. Box 3646 • Portland, OR 97208-3646 • info@glapn.org
Copyright © 2017