Queer Heroes Northwest 2017:
Andrew Shayde
Andrew Shayde has been out since age 17 and even made it public by being out on the CBS Emmy-winning reality show The Amazing Race. Andrew competed in this primetime TV competition with his Southern Baptist father Dennis.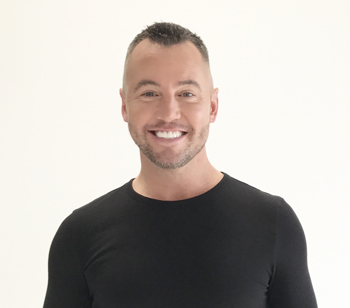 Andrew has been working in HIV/AIDS for almost 13 years and with Cascade AIDS Project (CAP) since 2010. He started an annual gay men's empowerment retreat in 2006 that still exists today. His work has been hugely important to the success of CAP's support and prevention programs. Since its founding over three decades ago, CAP has saved the lives of countless people and is always educating the community and fighting HIV stigma.

In his current position as CAP's Special Events Coordinator, Andrew plans and manages major events and fundraisers including an annual Art Auction, Bat 'n Rouge softball tournament, and AIDS Walk Portland. AIDS Walk is one of Portland's most iconic outdoor annual events. Outside of his job duties, he has served as Team Captain for the top fundraising team at the Walk six years in a row. Andrew consistently goes above and beyond for CAP services.
Outside of CAP, Andrew regularly contributes significant amounts of his personal time to ensure people have access to culturally affirming care, and has helped other organizations he loves such as the Oregon Humane Society, the Rose Court, and Pride Northwest in a variety of ways. He is the ultimate community organizer bringing people together.

Andrew also writes a comic book series, Monsters Among Us, that deals with political themes and metaphors for the treatment of minorities in America. 

Andrew is a radio personality on 101.9FM and has appeared in national magazines such as The Advocate, was once Instinct Magazine's 'Reality TV Queer of the Year', and a featured speaker at New York City Pride.
We begin announcing a hero per day on June 1, and the heroes' posters are unveiled in a reception at Q Center on June 15, 2017, 5-7PM. The public is invited. Queer Heroes' posters are displayed all year at Q Center.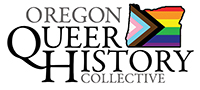 P.O. Box 3646 • Portland, OR 97208-3646 • info@glapn.org
Copyright © 2017