Queer Heroes Northwest 2017:
Lynnette McFadzen
Lynnette McFadzen is President, Board of Directors for BiNet USA, the national non-profit advocacy organization for the bisexual+ community since 1990. In that volunteer position, Lynnette is instrumental in making sure projects like Bisexual Awareness Week and the recent trip to Washington DC for the Bisexual Community Briefing at the White House, come to fruition. She participated in that event and contributed to the mental health paper presented to attendees.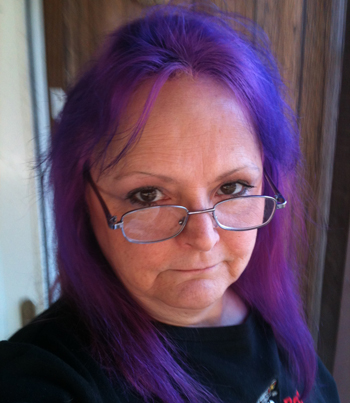 Lynnette also attends LGBTQ conferences throughout the year educating on bisexual issues and reporting for The BiCast, a podcast for the bisexual community. Recent conference appearances included Creating Change 2016, Netroots Nation, the BECAUSE conference, the Transcending Boundaries conference, and the Human Rights Campaign (HRC) Time to THRIVE.
Working closely with other bisexual organizations, Lynnette assists with media coverage at events and conferences. She is a frequent contributor to the BiNet USA blog with some posts reaching thousands. She often handles social media duties. During the 2015 Bisexual Awareness Week, Lynnette was instrumental in achieving a record 300 million impressions with from over 60,000 contributors related to bisexuality during the week.
Lynnette also advocates for bisexual, pansexual, fluid, queer (bi+) and the gender diverse community daily through social media while working as a bisexual disabled elder to eradicate biphobia, transphobia, ableism, racism, sexism, and ageism throughout the LGBTQ community.
Lynnette conceived the podcast two years ago. With over 125 podcasts in her time, covering every aspect of the bi+ community, and through the tireless work of all bisexual organizations, great strides in improving bisexual community concerns have been made. Collaboration with Human Rights Campaign (HRC), GLAAD, and the National LGBTQ Task Force in the last two years has improved remarkably.
Lynnette believes that it is possible for the entire LGBTQIA community to learn to be more inclusive and to dismiss bisexual stereotypes.
We begin announcing a hero per day on June 1, and the heroes' posters are unveiled in a reception at Q Center on June 15, 2017, 5-7PM. The public is invited. Queer Heroes' posters are displayed all year at Q Center.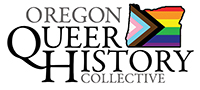 P.O. Box 3646 • Portland, OR 97208-3646 • info@glapn.org
Copyright © 2017