Queer Heroes Northwest 2017:
Marisisa Yang Bertucci
Marissa Yang Bertucci is known as a powerhouse among our region's queer youth, and the adults who work with them. As a queer woman of color educator and activist, she is already a role model in the community.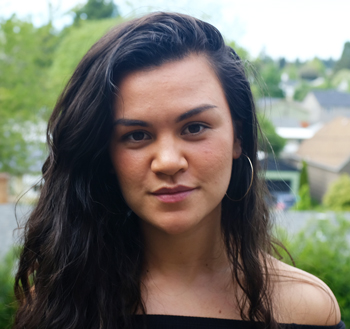 She is one of the adult accomplices/organizers at Oregon Queer Youth Summit – a one-day summit organized by and for queer and trans youth, to build community and power, which ends each year in the joy of a queer prom.
Marissa helps plan Queer Rock Camp PDX – a week-long, social-justice infused, art-making and leadership-developing camp for queer and trans youth.
She shows up for youth after school at Q Center, multiple days a week.
She is an elementary education student engagement specialist at a school in PPS, and coaches a speech and debate team at a Portland-area high school.
Friends say Marissa's knack lies in the deep-down understanding that youth are the experts in their own life and experience. She sees her role as an adult working with young people through a lens of centering youth decision-making and power
When Marissa is not working with young people, she is involved in tenant justice rights, fighting for affordable housing in the metro area, immigration rights, political commentary writing, and the creation of a progressive Voter Education/Voting Rights guide.
In the fall, she will begin graduate studies at Lewis & Clark College to pursue school counseling; as a school counselor, her intersecting identities and centering of racial, gender, and sexuality justice will support students in her schools far beyond the baseline of trauma informed care that is expected.
We are all lucky she wants to stick around town.

We begin announcing a hero per day on June 1, and the heroes' posters are unveiled in a reception at Q Center on June 15, 2017, 5-7PM. The public is invited. Queer Heroes' posters are displayed all year at Q Center.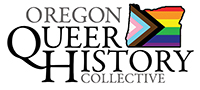 P.O. Box 3646 • Portland, OR 97208-3646 • info@glapn.org
Copyright © 2017