Queer Heroes Northwest 2017:
Ineka Estabrook
Several years ago, a bewildered mom showed up at an Oregon Central Coast PFLAG meeting in Newport, Oregon.
Her daughter had just come out – to her family, and at school. It hadn't gone well at school, and the child was being bullied. Ineka wondered what a mom might do to make things better.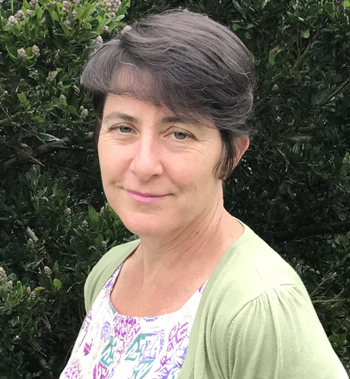 That PFLAG meeting was a turning point for Ineka Estabrook, and it appears to have been a turning point for a great deal of Lincoln County, Oregon, as well.
Because her focus was on making LGBTQ youth safer in local schools, she took on the organizing responsibilities for Day of Silence, Upstander Week, and No Name Calling Week, in the four high schools in Lincoln County.
Ineka helped GSA (Gay-Straight Alliance) advisors create a network for sharing and support, which led to the first Lincoln County GSA Conference, now an annual event that involves up to 50 students, who share activities and combat social isolation in small-town schools.
She led field trips to Portland and Willamette Valley LGBTQ events – LGBTQ proms, Pride Parades, the Nike Youth Conferences.
Ineka helped plan and, with local youth, collaborated in leading trainings in the Lincoln County School District, teaching LGBTQ 101 and Trans 101 workshops for administrators, teachers, and classrooms.
Those same workshops have been presented to community health professionals, Senior & Disability Service staff, DHS, and department heads in Newport city government.
Acutely aware of the challenges of a rural and small-town environment, Ineka has hosted monthly LGBTQ Socials at her home where young people can gather to share food and drink, games, and each other's company. She also arranges transportation so students from outlying areas can get to the events and safely home.
And that's what a mom can do to help make things better for LGBTQ young people.

We begin announcing a hero per day on June 1, and the heroes' posters are unveiled in a reception at Q Center on June 15, 2017, 5-7PM. The public is invited. Queer Heroes' posters are displayed all year at Q Center.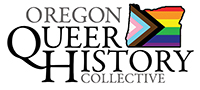 P.O. Box 3646 • Portland, OR 97208-3646 • info@glapn.org
Copyright © 2017