Queer Heroes Northwest 2017:
Stefanie Duncan
Any LGBTQ person who has lived in a rural area knows how lonely it can be. Wallowa County occupies the northeast corner of Oregon. Its population is under 7000. Safe Harbors is a non-profit whose primary purpose is countering domestic violence in Wallowa County.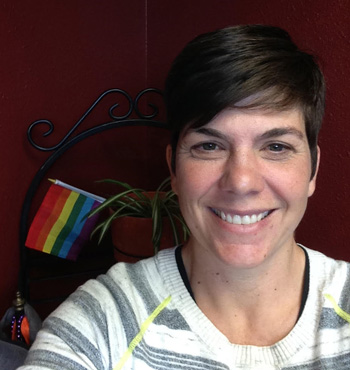 While trying to reach out to local LGBTQ people, Safe Harbors found that there were individual and couples, but no cohesive community. Wallowa County has no gay bars, no LGBTQ community programs, no PFLAG. So, in 2015, Safe Harbors hired openly lesbian Stefanie Duncan.
Stef has created an Advisory Council of local LGBTQ people who provide feedback, discuss strategies, and sponsor social events.
She started a Northeast Oregon LGBTQ Facebook group that builds connection, gets word out about events, and provides a safe community forum.
In doing its work with several local schools, Safe Harbors has realized local LGBTQ youth are suffering from bullying, harassment, and isolation.  Safe Harbors has developed a Safe Space Youth Program (S2YP) in Wallowa County, providing connections to other LGBTQ youth through monthly meetings and events outside of the local area.
S2YP also seeks to address some of the root causes of discrimination toward LGBTQ youth, through education provided to local school staff. This training directly impacts the climate of the local schools by addressing the discrimination, bullying, and lack of understanding of LGBTQ youth living in rural areas often face. The project also helps to identify and train allied teachers in each of the three school districts.  Stef and a co-worker also provide LGBTQ training for community partners such as Oregon's Department of Human Services and mental health providers.
Stef heads up these projects, with huge support from the LGBTQ Advisory Council. She is co-facilitating a statewide conference in summer 2017 on rural LGBTQ outreach. Wallowa County is holding its first public Pride celebration in June 2017.
We begin announcing a hero per day on June 1, and the heroes' posters are unveiled in a reception at Q Center on June 15, 2017, 5-7PM. The public is invited. Queer Heroes' posters are displayed all year at Q Center.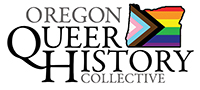 P.O. Box 3646 • Portland, OR 97208-3646 • info@glapn.org
Copyright © 2017